The New Roses at The Underworld Camden
The Underworld Camden, 174 Camden High Street, Greater London, United Kingdom
NW1 0NE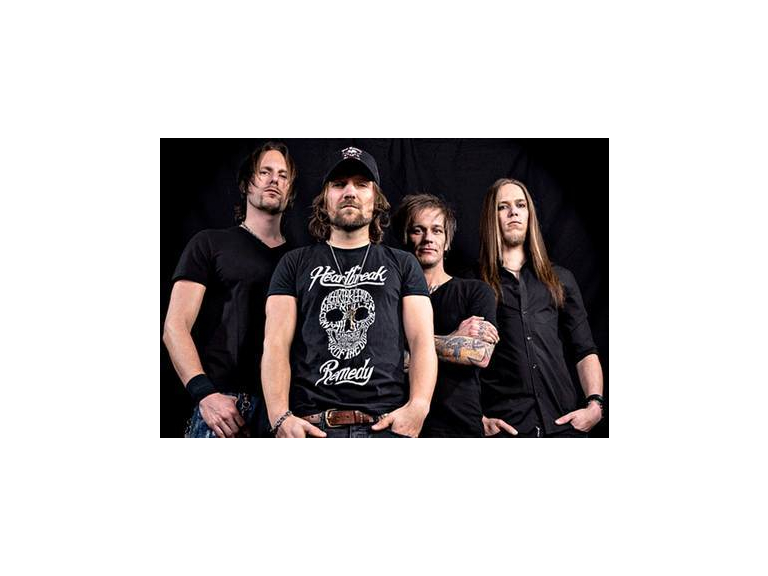 The Underworld Camden proudly presents: The New Roses plus very special guests DEPARTED and The Brink live on 29th Nov. Info: http://po.st/UnderNEWROSES
The Underworld Camden proudly presents:
The New Roses
plus very special guests DEPARTED and The Brink
Doors - 7:00pm // Price - GBP 12.00 Adv.
Tickets - www.theunderworldcamden.co.uk
.............................................
About:
The New Roses - www.facebook.com/TheNewRoses
THE NEW ROSES from the beautiful German region of Rheingau are one of the most exciting and successful new rock acts from Germany.
Their song "Without A Trace" was featured on the soundtrack of the US cult-series "SONS OF ANARCHY" and was selected as the official song for the German DVD trailer campaign.
Musically THE NEW ROSES are explosive like TNT. They fit in the same pocket as Guns N' Roses, AC/DC, Kid Rock, Aerosmith, Metallica, or The Black Crowes, but with their own unique style.
Over the last years, their fan base has grown constantly as they've toured relentlessly throughout GAS, France and Spain. In 2015 alone, the band performed over 80 concerts! Highlights in 2015 included performances at the UEFA CHAMPIONS FESTIVAL in Berlin, a headliner show at the HAMBURG HARLEY DAYS with approximately 500.000 visitors, SWISS HARLEY DAYS, LOVE RIDE FESTIVAL (CH) and lots of special guest shows with ACCEPT and MOLLY HATCHET.
In February 2015, THE NEW ROSES signed an international record deal with NAPALM RECORDS (Universal). The album "Dead Man's Voice" was released in Feb 2016 and entered the Official German Album Top 100 Sales Charts at #36.
Price:
General Admission: GBP 12.00
Artist: The New Roses