The Music of Ella Fitzgerald and Sarah Vaughan (Saturday)
Hideaway Jazz Club, 2 Empire Mews, Stanthorpe Road, London, United Kingdom
SW16 2BF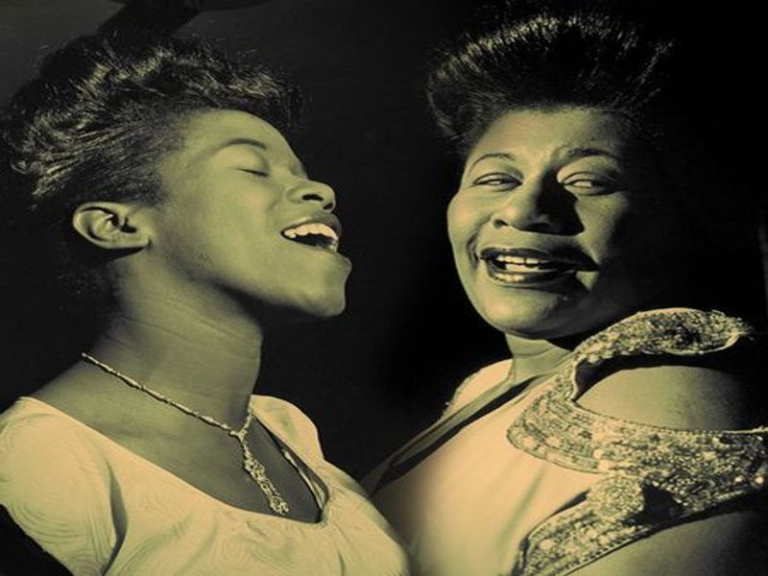 The astonishing vocals of the late Ella Fitzgerald and Sarah Vaughan are brought to life for three exquisite nights with the leading ladies of vintage jazz Juliet Roberts and Vimala Rowe!
Vimala Rowe
In her early teens Vimala Rowe left England for the Far East where she quickly established herself as vocalist with the successful rap band TKO and then as a solo artist, writing and recording a hit album which included guitar legend Tommy Emmanuel.
She then spent a year studying Hindustani Classical vocals in Nagpur India, which profoundly influenced her future style. Back in England she made the eponymous EP 'Vimala' with Simon Horn, a recording of original compositions which garnered the Indy Music award for Best Soul, Jazz, Funk act, 2008.
Since then she has gone on to establish herself on the London Jazz Scene as a remarkable live performer, appearing with such luminaries as John Etheridge, Bobby Wellins, Jonathan Gee and others.
Her performances have captivated audiences everywhere with notable appearances at Ronnie Scott's with the Alex Webb Band, The London Jazz Festival (Crazy Coqs) with John Etheridge and at The Leicester Square Theatre in the musical Cafe Society Swing. Her mix of jazz sophistication and swing, soulful passion and a hint of Indian exoticism is enthralling.
"A captivating and seemingly effortless soulful voice" Justin Wilkes, Kiss FM
"The Fabulous vocals of Vimala Rowe... stripped the songs of their datedness and brought them into the modern age" Birdlives.co.uk
Juliet Roberts
Juliet Roberts is a British jazz, rock and house music singer. Celebrating a career spanning thirty years, she has recorded and performed with Ray Charles, Miles Davis, Stevie Wonder, Chaka Khan and Courtney Pine amongst many others. Former lead vocalist for UK jazz dance outfit Working Week, her own recording career has seen her vocal power deliver soulful dance anthems ("Caught In The Middle") and more recent releases of two jazz influenced solo albums (Beneath The Surface and Natural Thing).
Price: Standard: GBP 17.50
Artists: Juliet Roberts, Vimala Rowe