Sunday Concerts: Minguet Quartet
Conway Hall, 25 Red Lion Square, Greater London, England, United Kingdom
WC1R 4RL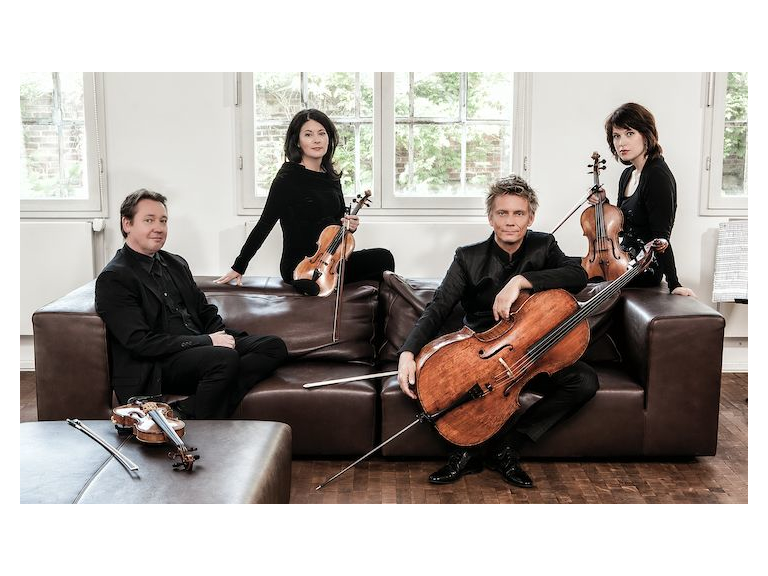 "…the joy in sound and expression with which the ensemble makes the works speak enlivens even the smallest detail." (Frankfurter Allgemeine Zeitung on the Minguet Quartet)
"…the joy in sound and expression with which the ensemble makes the works speak enlivens even the smallest detail." (Frankfurter Allgemeine Zeitung on the Minguet Quartet)
We are pleased to be able to welcome an audience for this performance, and will also stream the concert on YouTube Live and Vimeo. Attendance in person may not be possible if government guidelines change prior to the event. We reserve the right to make this event livestream only and will inform ticket holders in advance.
The centenary of Robert Simpson has afforded a new opportunity for a reappraisal of his music, which remains largely underexplored. The Minguet Quartet's programme places his 1978 quartet between two giants of the romantic canon. Introducing the quartet, Simpson wrote that '…the Fourth, Fifth and Sixth Quartets constitute a close study of Beethoven's three Razumovsky Quartets, op 59, that is to say, the attempt to understand those great works resulted in not a verbal analysis but music. The hope is that anyone studying intelligently the musical analogies offered here will find the experience of benefit in approaching and entering Beethoven's masterpieces … If these three quartets enhance understanding of the genius of Beethoven at their own expense, their purpose will have been served.'
Ulrich Isfort (violin)
Annette Reisinger (violin)
Tony Nys (viola)
Matthias Diener (cello)
Programme
Beethoven Quartet in G Op. 18/2
Robert Simpson Quartet No. 6
Mendelssohn Quartet in F minor Op. 80
> Visit the Minguet Quartet's website for more information
About the Sunday Concerts
Founded in the 1880s, our chamber music concert series is the longest-running of its kind in Europe. Conway Hall was purpose-built in 1929 to host concerts and lectures, and they have continued here until the present day. The ethos of "affordable classical music for all" still remains.
Tickets https://go.evvnt.com/829314-0?pid=2093 
Price:
General Admission GBP 14.00
Artists: Minguet Quartet