SOUP at The Black Heart, London
The Black Heart, 3 Greenland Place, Greater London, United Kingdom
NW1 0AP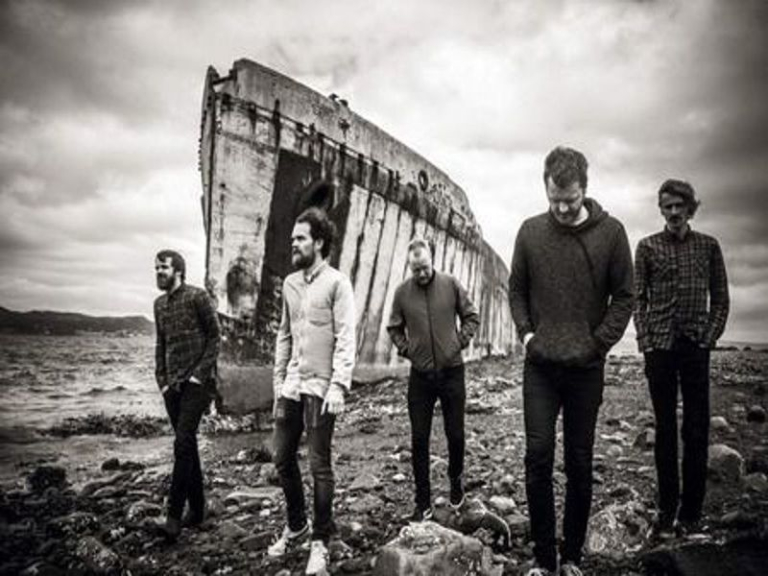 Tidal Concerts proudly presents: Norwegian Post-Rock SOUP plus support live at The Black Heart on 19th November 2018. Info: http://po.st/TidalSOUP
Tidal Concerts proudly presents:
soup plus support.
Doors - 7:00pm // Price - £13.00 Adv.
Tickets - http://po.st/7YfxnK
.........................................
About:
soup - www.facebook.com/soupsound
"SOUP employ the ambience of Pink Floyd, the tasteful electronic elements of the Postal Service, and the songwriting approach of Mew." "Picture a exciting unique mix of Sigur Ros, Mogwai and Damien Rice."
Soup was founded in 2004 by Trondheim based multi instrumentalist Erlend Viken. After the starting years Viken teamed up with his childhood friends, and former members of the metal band Klompfot. Drummer Sverre Leraand, Bass player Rune Leraand, and guitarist Orjan Saur set to interpret and translate the previous material for a live format, as well as working on new material for the upcoming Children Of E.L.B. album. Although the E.L.B. album is written by Viken, the mere collaboration of the four members helped give the album a more lively and organic sound than the previous albums. Joined also by Motorpsycho guitarist Hans Magnus Ryan as co- producer, this release sets a new standard, and also elicits a lot of positive attention for the band. The Norwegian ABC News awards it the "album of the year", as the four piece starts touring the Norwegian scene.
After playing various festivals in Norway, as well as supporting the slightly legendary Maserati at Kampen Bistro in Oslo, the members part ways in 2011, and a new constellation is set to continue the band. With Guitarist Orjan Langnes, bass player Jan Tore Megaard and drummer Thomas Nyborg, Soup starts working on their fourth album, The Beauty Of Our Youth. The faithful "Souporter", and Danish photo artist Lasse Hoile, following Soup since 2006, continues his work with the band. After shaping the visuals of the E.L.B. album, the audio visual bond is further strengthened with the layout of the Beauty album.
Price: General Admission: GBP 13.00
Artist: Soup