Military Airlift and Air-to-Air Refuelling
St. Ermin's Hotel, Autograph Collection, 2 Caxton Street, London, England, United Kingdom
SW1H 0QW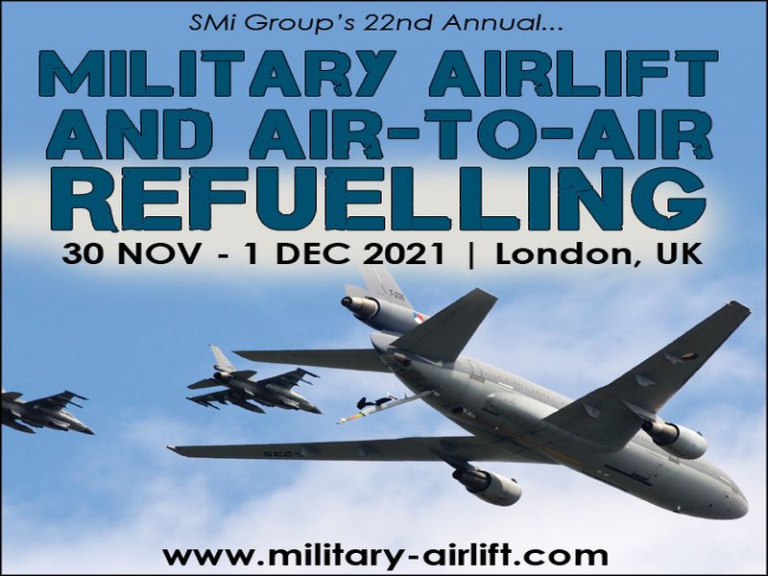 Now in its 22nd year, SMi Group's Military Airlift and Air-to-Air Refuelling conference remains a key calendar date for those in the airlift and AAR community.
In light of growing operational demands, coupled with recent examples of military support to civilian authorities in the recent COVID-19 outbreak, means that there has never been a more important time to view how armed forces, industry and governments are developing this force multiplier.
Taking place in London for the first time, the two-day event boasts strong host nation support from the RAF's Air Mobility Force and RAF Brize Norton.
Highlights for 2021:
- Listen to briefings from key allied partners across the strategic and tactical airlift sectors and develop an understanding of programme developments and future requirements
- Refined focus on the air-to-air refuelling market and how this critical enabler provides mission support
- Industry presentations from key commercial partners across the domain including Embraer, Airbus, Boeing, AJW Aviation and more
- Learn about key topics within the Military Airlift and AAR community including rotary wing AAR and airlift, resource pooling efforts, humanitarian and disaster relief airlift and rapid response and delivery capability
Additional Information:
- Early bird discount available: Book by 30th September 2021 to save £100
- Virtual attendance option available
- Venue: St Ermin's Hotel, London, UK
- Networking reception hosted by Airbus: 29th November 2021
- Networking reception hosted by Embraer: 30th November 2021
URLs:
Tickets: https://go.evvnt.com/817183-2?pid=2093
Exhibitor: https://go.evvnt.com/817183-4?pid=2093
Brochure: https://go.evvnt.com/817183-5?pid=2093
Prices:
Commercial Organisations: GBP 1499.0,
Government Personnel Rate: GBP 899.0,
Acting Military Personnel Rate: GBP 899.0