Deadcuts - Halloween Show at The Underworld Camden
The Underworld Camden, 174 Camden High Street, Greater London, United Kingdom
NW1 0NE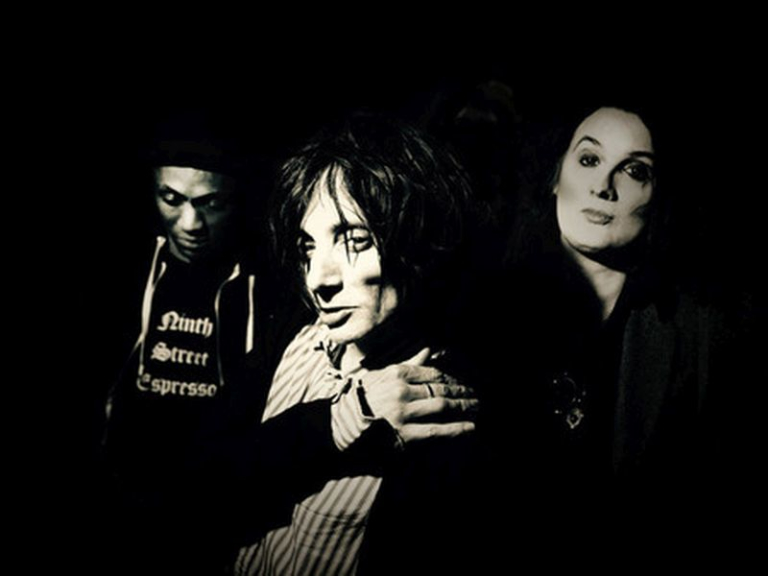 The Underworld Camden proudly presents: Deadcuts - Halloween Show plus special guests TBA and Starsha Lee on 31st October 2018: http://po.st/UnderDEADCUTS
The Underworld Camden proudly presents:
Deadcuts - Halloween Show
plus special guests TBA
and Starsha Lee
Doors - 7:00pm // Price - £10.00 Adv. Early Bird
Tickets - www.theunderworldcamden.co.uk
.................................................
About:
Deadcuts - www.facebook.com/deadcuts
Deadcuts release the new album 'Hit On All Sixess' though Speedowax on Friday 2nd February 2018. The album will be available on limited edition 12" vinyl, CD and digital download. The album contains previous singles 'Dope Girls' (youtube.com/watch?v=71Gg21xeFZ8), 'Summon The Witches' (youtube.com/watch?v=a-FTGLN6eT4) and 'Vain' along with new single 'Opium Style'.
Deadcuts were formed by songwriters Mark Keds (Senseless Things, Jolt) and Jerome Alexandre (The Skuzzies) who were later joined by Cass Browne (Senseless Things, Gorillaz) and bassist Aaron Scars (Olympus Mons, RKC). Mark Kedds says of the album title 'Hit On All Sixess'.
'Hit On All Sixess' was produced by Deadcuts and mixed by Ralph Jezzard (The Prodigy) and recorded at The Black Chapel , Old Street Studios and Cable Street Studios. The album features guest appearances by John Perry (The Only Ones) , Morgan Nicholls (Muse), Charlotte Glasson (Nick Cave and the Bad Seeds) and Raven Bush (Syd Arthur).
Deadcuts recently recorded with Kane Groceries, Marcy Mane of Goth Money Records and Brooklyn legends Flatbush Zombies on the track 'Aries,' which was recorded for the Marvel comics series 'Black Panther' and had over three quarter of a million views on YouTube. 'Aries' was described by Fact Magazine "as one of the finest collaborations of the year."
The full tracklisting for 'Hit On All Sixess' is:
• 'Single'
• 'Unfaithful'
• 'Sleepless Alies'
• 'Opium Style'
• 'Vains'
• 'Craving'
• 'Venus'
• 'The Purge'
• 'My Delinquency'
• 'Summon The Witches'
• 'Dope Girls'
• 'Permanent Twilight'
• 'Don't Die Yet'
Prices:
Early Bird: GBP 10.0,
General Admission: GBP 15.0
Artists: Deadcuts, Starsha Lee