Ascension Group Show
Zari Gallery
73 Newman Street
W1T 3EJ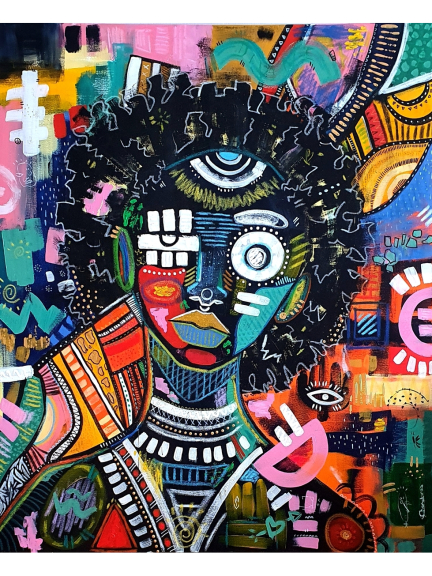 Introducing Zari Gallery's Ascension Group Show: a free exhibition, right in the heart of London, showcasing the ascension of our gallery's most colourful emerging artists.
Ascension: to rise up. Here at Zari Gallery, we endeavour to support upcoming artists as they ascend in their careers, and so came the inspiration for our latest exhibition. Ascension proudly presents the incredible work of international artists Alexandra Labaisse, Brianna Lois Parker, Charmaine Chanakira, Eric Amoakwa-Boadu, Gavin Johnson, Kohlben Vodden, Phati Mnguni, Richard Mensah, Osho Fabone, Renée Alexandra Green, Seth Alifo, Shallman Quashie, Tomi Olopade, and Victoria Jack.
From abstract to expressionism, pop art to portraiture, Ascension curates a vibrant range of exciting and colourful pieces. Our artists are drawn from all walks of life, with diverse backgrounds and experiences that inspire and narrate their work. The group presents artworks using mediums from oil and acrylic, to mixed-media materials such as gold leaf, coffee granules, and glass, as well as innovative digital art. The exhibition celebrates all that the artists have achieved so far, but also envisions the exciting possibilities that their futures hold. This exhibition is their Ascension.
We are open Monday to Friday, between 10.00 and 17.00, and Saturday (only by appointment) between 10.00 and 15.00. See you there!