The Ivorian Helps The Spireites To Victory
12th February 2013
... Comments
---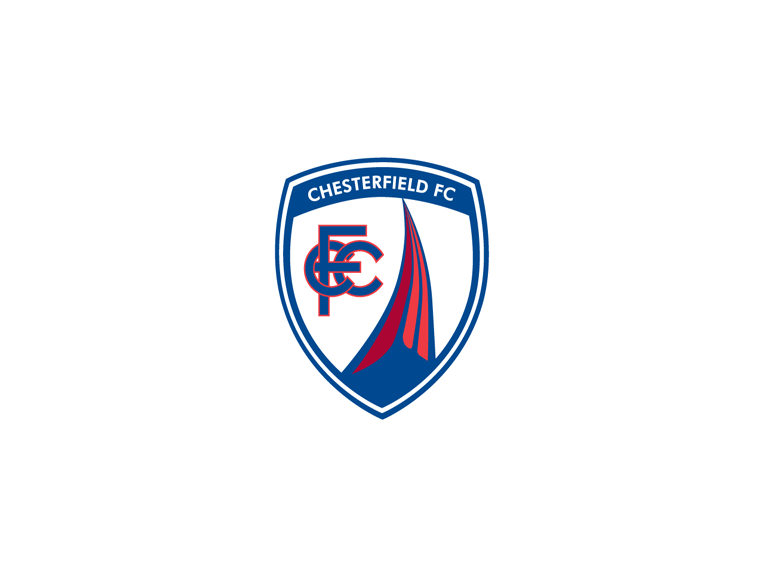 The Spireites welcomed Drew Talbot back, after recovering from his broken toe. Tendayi Darikwa was ruled out because he is due to have an hernia op. Randall came in to replace him, Talbot returned to his left back position, Hird moved into midfield playing as a defensive midfielder. Richards passed a late fitness test, having picked up a knock in training. 

The Spireites struggled to get hold of the ball as AFC Wimbledon looked up for it, fighting for their lives at the bottom of the league. Although they were seeing a lot of the ball the visitors didn't offer much of a threat. Cooper and Trotman were again proving difficult to get past.

Richards was replaced by Lester after 21 minutes, he went off with an hamstring injury. Stand Up felt Gnanduillet should have come on instead of Lester, Cook has said that Lester can't play in a 4-2-3-1 formation. Lester did look isolated playing up front on his own his own, he was booked for diving. 

H.T. 0-0. 

Stand Up felt that this would be Cooks biggest team team talk of the season, nothing less then a win would be good enough and they needed to improve on a poor first half. 

Gnanduillet replaced the ineffective Randall at half-time as the team changed to a 4-4- 2 formation. Armand partnering Jack upfront giving the attack the much needed height that they were missing. Straightaway he was winning headers against their defence. 

The Spireites looked a lot more hungrier and started to get more of the ball, and were putting some good moves together. Smith did a lovely reverse pass to Whittaker he found Gnanduillet in space, the Ivorian side-footed it into net, to score his first goal for the Spireites, he then held his arms aloft in front of the West Stand with a big grin on his face. The Ivorian had arrived, watch out League 2. 

Lester made a lovely run through the AFC Wimbledon defence, but saw his effort go wide. He then headed wide after connecting with a Whittaker cross. 

Gnanduillet got the ball with just a defender to beat, he did a couple of step overs, but instead of shooting he played a lovely ball to his right where Lester was, he hit a lovely angled shot into the net. Stand Up was impressed with Ivorian and said:"he's got better footwork than Lionel Blair". 

F.T. 2-0

Stand Up gave the Man of the Match to Gnanduillet, the Ivorian made a big impact on the game and the accolade was much deserved. Although Whittaker and Smith both had very good games, linking up well in attack. Trotman and Cooper both had solid games in defence. Hird played well in his central defensive midfield role, I noticed he seemed to communicate more and seemed to feel at home in that role. He played this role when he was at Doncater Rovers last season. 

Paul Cook speaking to the official website said: 'I thought Sam Hird was brilliant today, I criticised him last week in the dressing room because I want him to organise and lead more, he was all of that today and deserves a big pat on the back.'

Paul Cook praises our super-subs:'It was a fantastic day for everyone at the club, a great day for Jack and Armand, getting the goals. Great finishes by them both and defensively we were solid.'

Next up Rotherham at the New York Stadium, Cook has a difficult decision to make does he play his preferred 4-2-3-1 formation or does he go for the 4-4-2 formation that won him this game. I suppose a lot will depend on if Richards is fit. Whatever he goes with it's sure to be a big occasion with over 2,000 Spireites travelling to see their team play and hopefully cheer them on to victory. .