Spireites Win At Dagenham.
5th March 2013
... Comments
---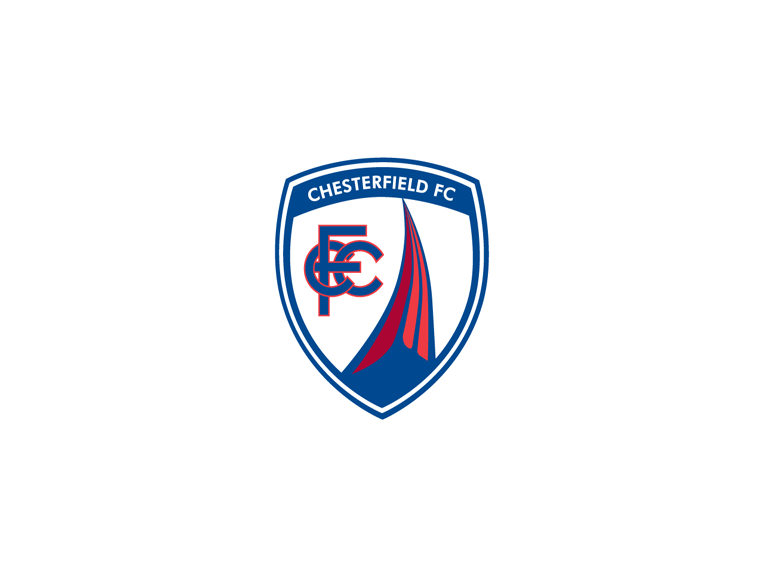 After 2 defeats and a draw for the Spireites, in their last 3 games, they were desperate to win after sliding down to 14th in the league. Caretaker Manager Wayne Burnett now in charge of Dagenham, after John Still left earlier this week, to takeover at Luton.

Sam Hird returned to Captain the side, after serving his two match ban. He was partnered in central midfield by Sam Togwell who returned after missing the last match through injury, he was making his 300th league appearance of his career. Gnanduillet got his first start for the club, as he partnered Richards upfront in a 4-4-2 formation. Jack Lester had failed to make the trip after being ruled out with a virus and he had not trained all week. 


As I left their social club with my two boys to make my way to the ground, someone said 'Hello' to me, he then asked if I had seen the starting line-up and if I was happy with it? I said I was pleased with it and everyone seemed delighted with it. He then said, 'Gnanduillet is still not fully fit, but I feel we need to take the risk and go for it'. 


I had actually spoken to Paul Cook and he had acknowledged me, not many managers would have done that, but that's the way he is, friendly approachable and down to earth. After I had calmed down from the excitement of speaking to the manager we took our seats. There were about 8 Belgians that were sat at the front, proudly displaying their Belgian Spireites flag. They had even made a flag for Gnanduillet their fellow French speaker. It's always great to see them, they have great enthusiasm and are very vocal in their love for the Spireites. 


There wasn't much space in midfield and a lot of head tennis going on, as the sides both tried to assert themselves on the game. Gnanduillet came close, when his shot was deflected wide. O' Shea put a dangerous looking cross into the box, Togwell managed to get a touch on it, which was deflected into the net, off Ogogo who was credited with the goal. 


At last the Spireites had scored a goal, after going 3 matches without scoring, the visitors were making it hard for the home side to create anything, not allowing them much time on the ball. Although the daggers did manage to put a bit of pressure on the Spireites defence and they came close to scoring just before half-time, when a free-kick taken by Saunders went just over.

H.T. 0-1

Howell hit his effort over as Daggers came out looking for the equaliser. They were really struggling to cope with Gnanduillet, although he seemed to be struggling with an injury. Strevens tried an extravagant bicycle kick which saw Lee, pull off a brilliant save to tip it over the bar. 


Gnanduilett looked like he had managed to run the injury off and just kept going, and he headed one just over. Dagenham had made three subs compared to the Spireites not making any, as they went in search for an equaliser. Lee again pulled off another good save, again from Strevens. Wilkinson struck the woodwork, has the Spireites faithful had their hearts in their mouths and then the whistle went to signal full-time and a massive cheer went up in the visitors end. 

F.T. 0-1. 

Stand Up talking after the win said:'I wouldn't say it's papering over the cracks but three points certainly heals a few wounds.'


It was a workman like performance from the Spireites, where every player gave their all for the cause. My Man of the Match was Armand Gnanduillet who was so full of running and energy, winning almost everything in the air and great credit to him for lasting 90 minutes. He looks like a great Partner for Richards and given time they could start to build a real understanding between each other. O'Shea put in a much improved performance after struggling to find any form in the last 3 games. Townsend probably put in his best performance since he arrived on loan, he worked really hard for the team. Cooper, Trotman, Smith and Talbot were immense at the back and so was Tommy Lee who pulled off some good saves to deny Dagenham. 


Cook talking to the official site said:  'It wasn't pretty. We're not trying to make out that all of a sudden we've turned a corner. We come away, put some decent ball into the box and big Armand (Gnanduillet) was a threat for the 90 minutes.'

'It's pleasing to get 3 points. In football winning is a nice feeling; we hadn't had it for a bit. At a club like ours we're expected to win and I've said that all along I don't have no problems with it.'

He went on to say:'For a team that supposedly going nowhere we had great support today and I'm delighted for them.' 


Next up a visit to Cheltenham who are having a good season, we won them 3-0 on our last visit in the Championship winning season.