North Derbyshire Chargers Weekend Roundup
22nd July 2012
... Comments
---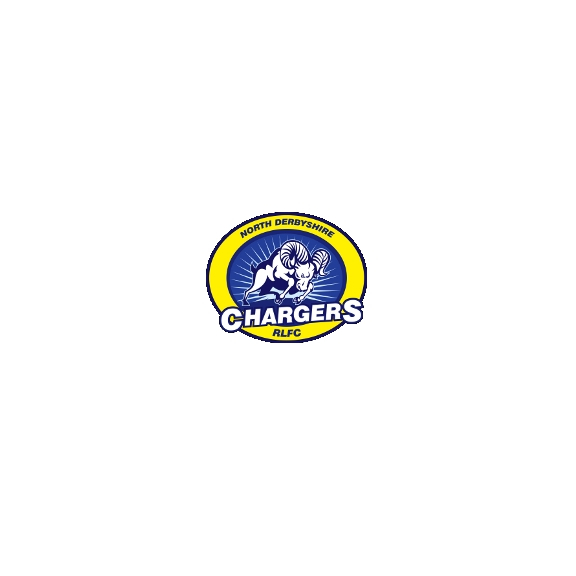 North Derbyshire Chargers 32 Derby City 36The first ever meeting of the two Derbyshire rugby league rivals finished in a narrow victory for City in a see-saw game played in great spirit on a day when summer briefly re-appeared. 
Chargers had the slope advantage and took the lead after 10 minues through Aiden Kalmar, converted by Andrew Thorpe. After periods of good defence by both sides Derby hit back with two tries - one from close range and the second after a well worked move on the right. One conversion was missed meaning the score was 6-10 after 24 minutes. 
Andy Thorpe crashed over for the Chargers after half an hour and converted his own try to make the score 12-10 and then just before half time centre Bradley Gozzard scored from long range making it 18-10 to Chargers after Thorpe's conversion.
After half time Derby had the advantage of the slope and with veteran Rob Brown pulling the strings for City the Chargers found it tough going. Following a scrum awarded when the ball hit the referee Derby hit back with a try under the posts. Somewhat against the flow of possession Chargers worked the ball left then right for Adam Seredynski to score under the posts. This spurred Derby on and quickfire tries on 54 and 60 minutes put them ahead 28-24 at the drinks break. Bradley Gozzard then broke clear for his 2nd try to level the scores at 28-28 but it was Derby who edged ahead with a close range try by the hooker and then a clinching score with 4 minutes to go in the right corner. There was still time for a final Chargers score from Seredynski but it was just too late and the referee blew full time after a terrific game of rugby league. 
Chargers' coach Ben Hanson was pleased, despite the result. "We played much better this week, and some of the work we put in in training was visible today on the field. That's all a coach can ask for and we look forward to a retrurn fixture at Derby in a couple of weeks."
The Open Age game followed a great day of junior rugby, when the Chargers hosted a Midlands Festival at Barlborough. Teams from Derby, Nottingham, Leicester, Northampton, Coventry, Telford and Grimsby competed at under 13, under 11 and under 9 in front of a large crowd who appreciated the quality of rugby and the sunshine. Chargers U13 players Ashley Dobb, Gabe Ward and Sam Dawson had special reason to celebrate following their call up to the East Midlands squad who played the West Midlands last week. They join their coaches Tom Hughes (Midlands U18) and Alisdair McDougall-Stone (Scotland U18) in the Chargers representative ranks. 
Touch Rugby continues this Wednesday at Barlborough Country Park, 6.30pm - 7.30pm. No experience required - it's a great way to keep fit and as there is no tackling involved so it is open to both men and women, from age 14.