North Derbyshire Chargers RLFCs First Game & Get Involved
12th May 2012
... Comments
---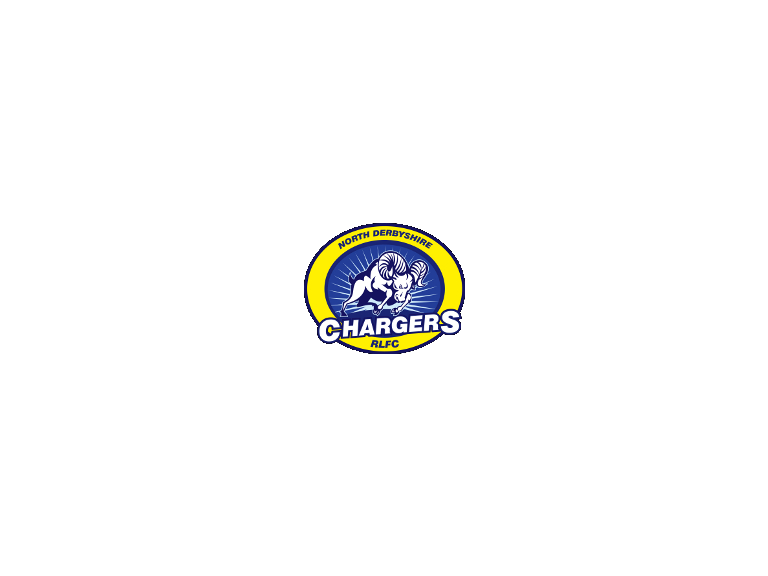 After lots of preparation, tomorrow sees the first of many matches for North Derbyshire Chargers RLFC at their new home at Barlborough Country Park.  In a typical Chargers team effort, the rugby posts are now in situ, the pitch is marked out, roles have been assigned and we are raring to go.  Thankfully the rain has subsided and the sunshine will have clear any residual water from the playing surface.
The action begins at 10:30 with the start of the rugby tournament for Under 9s, Under 11s, Under 13s and Under 14s from fellow clubs within the Midlands Rugby League.  At 11:00, the Under 15s team kick off against Featherstone Lions in their next fixture in the Yorkshire Junior Amateur Rugby League.  This is the Under 15 team's first season the Yorkshire League and they continue to hold their own against some very experienced Rugby League teams drawn from the heartland of the sport.
The Chargers are continually looking to attract new players to the sport and to the club, so if you have are interested in finding out more about the club or the sport in general then tomorrow would be a great opportunity to meet the coaching staff and the rest of the wider Chargers community.
We are a community based team who are focussed upon the promotion of Rugby League and the development of skills and rugby talent within the North Derbyshire area.  We are an equal opportunities club and believe that everyone should  have the opportunity to play the sport regardless of ability.  However, for those who are interested in taking the next step and looking at a career as a professional player, we have links into the Sheffield Eagles scholarship scheme to nurture young talent and to give everyone an opportunity to progress as far as their interest takes them.
I would also like to take this opportunity to appeal for more volunteers and for additional business sponsorship to help the club to continue to grow and develop.  This year, we have been very successful in attracting more businesses into the corporate fold and in attracting grant funding to develop fitness and health awareness services.
If you would be interested in finding out about potential opportunities with the club as a volunteer, player, supporter or sponsor then please fill out the contact form on our web site at http://www.chargersrl.co.uk and we will get back to you.
Ged Connolly-Thompson
Chairman, North Derbyshire Chargers RLFC