DO! ARK 2012 Act of Random Kindness Week
28th May 2012
... Comments
---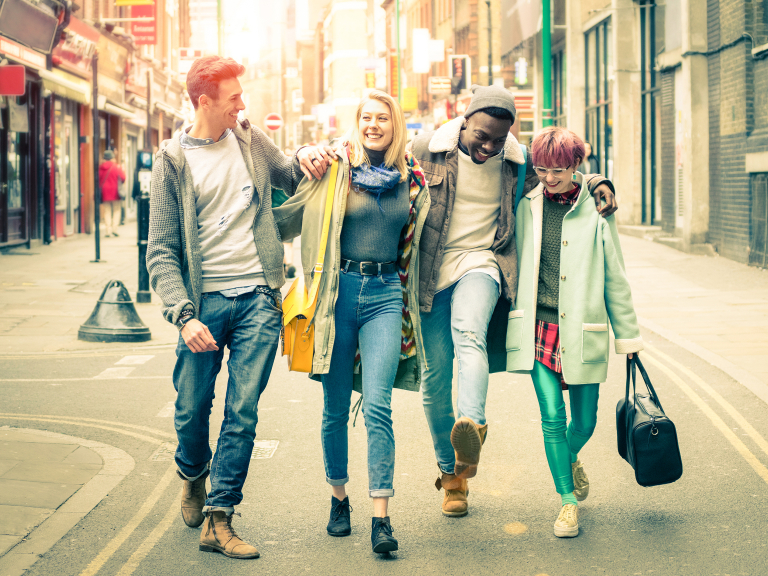 A couple of weeks ago I was given, by a work colleague, 4 vouchers to use at a M&S Café – she was going on holiday and the vouchers were due to run out whilst she was away.  I accepted with thanks knowing that I would make full use of them when my mum and I made our usual Saturday coffee trip in to town.  Whilst standing in the queue I realised that I would not be using all of the vouchers given to me so I decided to offer 2 of them to the lady in front of me…  The lady received her items free of charge with the vouchers and she went on her way saying thank you and that she would do the same for me one day.  All I said was maybe pay if forward when you have the chance.
It was a great feeling being able to do something for someone which in a way took me out of my comfort zone but hopefully which made their day a little brighter and that is what DO! ARK is all about.
It started in 2011 as part of the build up to the Whit Walk (organised by CE:Chesterfield) – an event which has been happening in Chesterfield for over 150 years on the Spring Bank Holiday – you may have been involved, you may have waited on the side of the street as we walk by.  We wanted to do something a little different, make a difference in our great town – even if just on a small scale.
The challenge for 2012 – from Sunday 27 May through to Sunday 3 June we would like people in Chesterfield to commit to carrying out at least one Act of Random Kindness – something that you wouldn't normally do – hence 'random'.  It could be that you take give flowers to someone not expecting them, buy someone their coffee/meal, suggest to babysit for a friend so they can go out, give cinema tickets, mow your neighbour's lawn – if you search the internet for Random Acts of Kindness you will see plenty of ideas and examples that could inspire you.  Keep in mind how it feels when you receive kindness from someone else – you'll be passing those feelings on to someone else.
We also asked in 2011 for people to log on to Facebook and Twitter and list down their acts of kindness however this year I'm asking for you to log on and put down the kindnesses you receive.  The links are below so please take a moment and visit Facebook – like DO! ARK and share the page (I would like to get more than the 15 I have at the moment  ) or if you tweet…go to Twitter, follow and RT.
Who knows – you do something randomly kind to one person, and they pay it forward and it continues – you will have started a ripple which could make a wave of kindness throughout our town.
[Source: DO! Ark]
For further information do not hesitate to get in touch with Debs via cechesterfield@gmail.com  (FAO: Debs)