Superb Spireites Score Six
4th November 2012
... Comments
---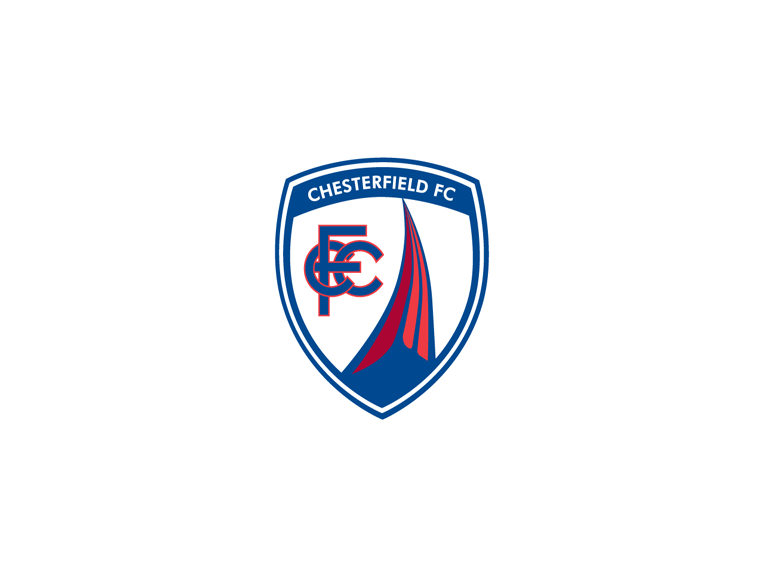 It was FA Cup day at the Proact, the Spireites looking to beat a league side for the first time in 15 years. Four changes were made by Cook. Lee who was due to start, tweaked his hamstring in training.  Cooper signed on loan from Hull came in for the suspended Hird. Ridehalph and Atkinson didn't have permission from their clubs to play in this game. Clay replaced Atkinson in midfield, Randall came in  for  Westcarr. Boden came in for Lester to play upfront on his own, after scoring in midweek in a reserve match against Hull, Cook was impressed enough to give him a start, Spireites a 4-2-3-1 formation with Clay and Togwell protecting the defence.


The Spireites took the lead after 10 minutes when a lovely ball was played by Whittaker, Boden let it run before shooting past Flinders.


The Spireites were keeping possession well, and pressing the opposition into making mistakes.  Talbot  was getting forward at every opportunity, he found Randall in space and he took his chance well, to make it 2 nil.


It was nearly 3-0 for the Spireites, after Boden held the bell up well, fed Darikwa, his shot was saved by Flinders. Howard came close to pulling a goal back for Hartlepool, his header was saved by O'Donnell.


A lovely ball from Randall picked out Clay who calmly slotted the ball past Flinders. H.T. 3-0


A fantastic first half display from the Spireites, a team full confidence and belief that had been lacking for a while. Stand Up who fell out with someone last week, they kissed and made up, they both said sorry, it was through frustration of losing to the bottom of the League, that had fuelled the disagreement.


Spireites made it 4 nil when a delightful ball from Whittaker was volleyed home by Forbes. Last week the Spireites sang "What a load of Rubbish"  this week it was the away Teams fans clearly frustrated by what they were witnessing.


Boden came off to a well deserved standing ovation from the Town fans, and just when the Hartlepool fans felt it couldn't get worse Jack Lester replaced him. Westcarr came on for the injured Cooper, who had put in a solid performance.


Sweeney met Waltons corner to pull one back for the visitors. The Spireites restored the 3 goal margin through Lester who had only the keeper to beat, after being put through by Randall, he coolly knocked it past the Keeper. Westcarr made it 6. F.T. 6-1. Stand Up by this time had totally lost it, and was overcome by excitement and started celebrating by waving his stick in the air nearly catching me on the head whilst orchestrating the Kop. 


A brilliant performance by the Spireites, hopefully more to come. Cook has only been in charge for one week and has already got them playing at a high tempo and full of confidence.


Man of the match, I have decided not to single out one player, they all deserve praise including subs, 6 different goal scorers. They all worked hard for each other and played as a team, the long hopeful ball, replaced by neat short passes and accurate long balls.


Hopefully they can take this performance into the league.


The Spireites have been drawn away to Braintree or Tranmere in the next Round.