Aikido Classes In Chester
Chester Judo Centre Housesteads Drive
Hoole Lane
Hoole
CH2 3DL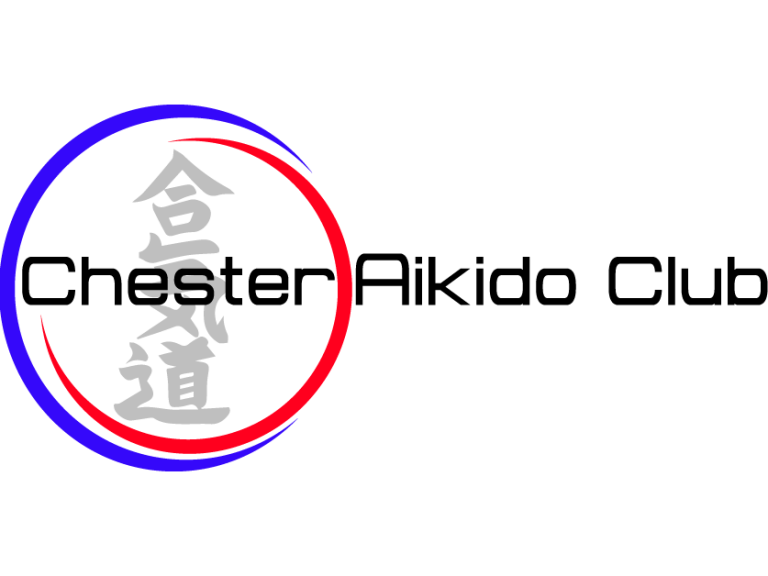 Classes held weekly for adults and children. Beginners Always Welcome
Chester Aikido Club was established in 1979.  Our club has grown and matured and throughout has provided excellent tuition in a friendly and welcoming environment.
Classes are held regularly throughout the week and are open to students of all levels as well as absolute beginners.  We have a dedicated class for children held once a week.
All instructors are fully qualified coaches and insured.
We are members of the British Aikido Federation which is one of only a small number of organisations in the country recognised by the International Aikido Federation in Japan.
Future dates
Friday 23rd November 6:30pm until 9:30pm
Saturday 24th November 10:30am until 12:00pm
Tuesday 27th November 7:30pm until 9:30pm
Friday 30th November 6:30pm until 9:30pm
Saturday 1st December 10:30am until 12:00pm
Tuesday 4th December 7:30pm until 9:30pm
Friday 7th December 6:30pm until 9:30pm
Saturday 8th December 10:30am until 12:00pm
Tuesday 11th December 7:30pm until 9:30pm
Friday 14th December 6:30pm until 9:30pm
Saturday 15th December 10:30am until 12:00pm
Tuesday 18th December 7:30pm until 9:30pm
Friday 21st December 6:30pm until 9:30pm
Saturday 22nd December 10:30am until 12:00pm
Tuesday 25th December 7:30pm until 9:30pm
Friday 28th December 6:30pm until 9:30pm
Saturday 29th December 10:30am until 12:00pm
Tuesday 1st January 7:30pm until 9:30pm
Friday 4th January 6:30pm until 9:30pm
Saturday 5th January 10:30am until 12:00pm
Tuesday 8th January 7:30pm until 9:30pm
Friday 11th January 6:30pm until 9:30pm
Saturday 12th January 10:30am until 12:00pm
Tuesday 15th January 7:30pm until 9:30pm
Friday 18th January 6:30pm until 9:30pm
Saturday 19th January 10:30am until 12:00pm
Tuesday 22nd January 7:30pm until 9:30pm
Friday 25th January 6:30pm until 9:30pm
Saturday 26th January 10:30am until 12:00pm
Tuesday 29th January 7:30pm until 9:30pm
Friday 1st February 6:30pm until 9:30pm
Saturday 2nd February 10:30am until 12:00pm
Tuesday 5th February 7:30pm until 9:30pm
Friday 8th February 6:30pm until 9:30pm
Saturday 9th February 10:30am until 12:00pm
Tuesday 12th February 7:30pm until 9:30pm
Friday 15th February 6:30pm until 9:30pm
Saturday 16th February 10:30am until 12:00pm
Tuesday 19th February 7:30pm until 9:30pm
Friday 22nd February 6:30pm until 9:30pm
Saturday 23rd February 10:30am until 12:00pm
Tuesday 26th February 7:30pm until 9:30pm
Friday 1st March 6:30pm until 9:30pm
Saturday 2nd March 10:30am until 12:00pm
Tuesday 5th March 7:30pm until 9:30pm
Friday 8th March 6:30pm until 9:30pm
Saturday 9th March 10:30am until 12:00pm
Tuesday 12th March 7:30pm until 9:30pm
Friday 15th March 6:30pm until 9:30pm
Saturday 16th March 10:30am until 12:00pm
Tuesday 19th March 7:30pm until 9:30pm
Friday 22nd March 6:30pm until 9:30pm
Saturday 23rd March 10:30am until 12:00pm
Tuesday 26th March 7:30pm until 9:30pm
Friday 29th March 6:30pm until 9:30pm
Saturday 30th March 10:30am until 12:00pm
Tuesday 2nd April 7:30pm until 9:30pm
Friday 5th April 6:30pm until 9:30pm
Saturday 6th April 10:30am until 12:00pm
Tuesday 9th April 7:30pm until 9:30pm
Friday 12th April 6:30pm until 9:30pm
Saturday 13th April 10:30am until 12:00pm
Tuesday 16th April 7:30pm until 9:30pm
Friday 19th April 6:30pm until 9:30pm
Saturday 20th April 10:30am until 12:00pm
Tuesday 23rd April 7:30pm until 9:30pm
Friday 26th April 6:30pm until 9:30pm
Saturday 27th April 10:30am until 12:00pm
Tuesday 30th April 7:30pm until 9:30pm
Friday 3rd May 6:30pm until 9:30pm
Saturday 4th May 10:30am until 12:00pm
Tuesday 7th May 7:30pm until 9:30pm
Friday 10th May 6:30pm until 9:30pm
Saturday 11th May 10:30am until 12:00pm
Tuesday 14th May 7:30pm until 9:30pm
Friday 17th May 6:30pm until 9:30pm
Saturday 18th May 10:30am until 12:00pm
Tuesday 21st May 7:30pm until 9:30pm
Friday 24th May 6:30pm until 9:30pm
Saturday 25th May 10:30am until 12:00pm
Tuesday 28th May 7:30pm until 9:30pm