Rainbow Guides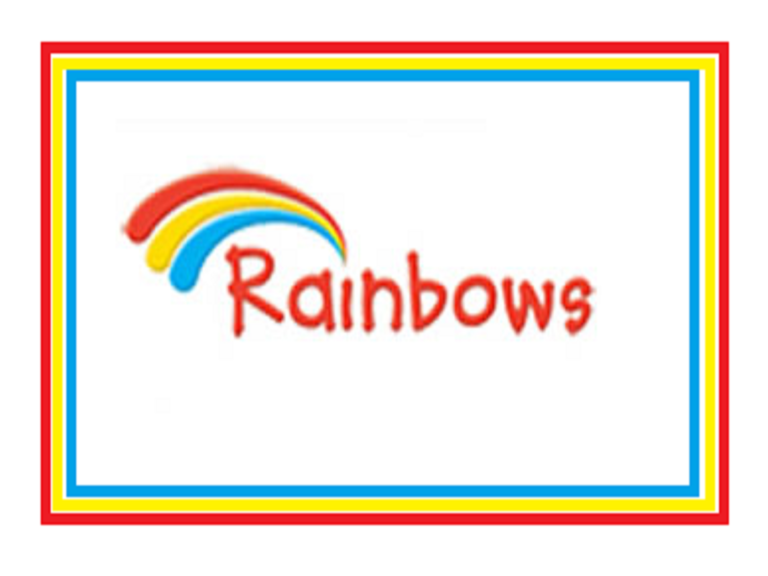 @ Pontyates Welfare Hall every Tuesday evening in term-time between 5pm and 6pm
Rainbow Guides
@ Pontyates Welfare Hall
every Tuesday evening in term-time
between 5pm and 6pm
enquiries to 01269 860 922
Rainbows meet every Tuesday night 5.00-6.00pm (during school term time). Cost is £2.50 which includes insurance for each child.
Rainbows are the youngest members of the Girlguiding movement, age 5 to 7 years old. We are a worldwide all-female, uniformed movement.
We follow a programe that is Look-Learn-Laugh-Love. Rainbows have fun, play games, have parties and make things whilst learning life skills.
Guiding is for all girls of all backgrounds, abilities and nationalities.
For more information please contact Rosemary Rowlands on 01269 860922 or 07811 120192
Future dates
Tuesday 27th November 5:00pm until 6:00pm
Tuesday 4th December 5:00pm until 6:00pm
Tuesday 11th December 5:00pm until 6:00pm
Tuesday 18th December 5:00pm until 6:00pm
Tuesday 25th December 5:00pm until 6:00pm
Tuesday 1st January 5:00pm until 6:00pm
Tuesday 8th January 5:00pm until 6:00pm
Tuesday 15th January 5:00pm until 6:00pm
Tuesday 22nd January 5:00pm until 6:00pm
Tuesday 29th January 5:00pm until 6:00pm
Tuesday 5th February 5:00pm until 6:00pm
Tuesday 12th February 5:00pm until 6:00pm
Tuesday 19th February 5:00pm until 6:00pm
Tuesday 26th February 5:00pm until 6:00pm
Tuesday 5th March 5:00pm until 6:00pm
Tuesday 12th March 5:00pm until 6:00pm
Tuesday 19th March 5:00pm until 6:00pm
Tuesday 26th March 5:00pm until 6:00pm
Tuesday 2nd April 5:00pm until 6:00pm
Tuesday 9th April 5:00pm until 6:00pm
Tuesday 16th April 5:00pm until 6:00pm
Tuesday 23rd April 5:00pm until 6:00pm
Tuesday 30th April 5:00pm until 6:00pm
Tuesday 7th May 5:00pm until 6:00pm
Tuesday 14th May 5:00pm until 6:00pm
Tuesday 21st May 5:00pm until 6:00pm
Tuesday 28th May 5:00pm until 6:00pm
Tuesday 4th June 5:00pm until 6:00pm
Tuesday 11th June 5:00pm until 6:00pm
Tuesday 18th June 5:00pm until 6:00pm
Tuesday 25th June 5:00pm until 6:00pm
Tuesday 2nd July 5:00pm until 6:00pm
Tuesday 9th July 5:00pm until 6:00pm
Tuesday 16th July 5:00pm until 6:00pm
Tuesday 23rd July 5:00pm until 6:00pm
Tuesday 30th July 5:00pm until 6:00pm
Tuesday 6th August 5:00pm until 6:00pm
Tuesday 13th August 5:00pm until 6:00pm
Tuesday 20th August 5:00pm until 6:00pm
Tuesday 27th August 5:00pm until 6:00pm
Tuesday 3rd September 5:00pm until 6:00pm
Tuesday 10th September 5:00pm until 6:00pm
Tuesday 17th September 5:00pm until 6:00pm
Tuesday 24th September 5:00pm until 6:00pm
Tuesday 1st October 5:00pm until 6:00pm
Tuesday 8th October 5:00pm until 6:00pm
Tuesday 15th October 5:00pm until 6:00pm