Why your best customer holds the key to unlocking more sales
20th July 2010
... Comments
---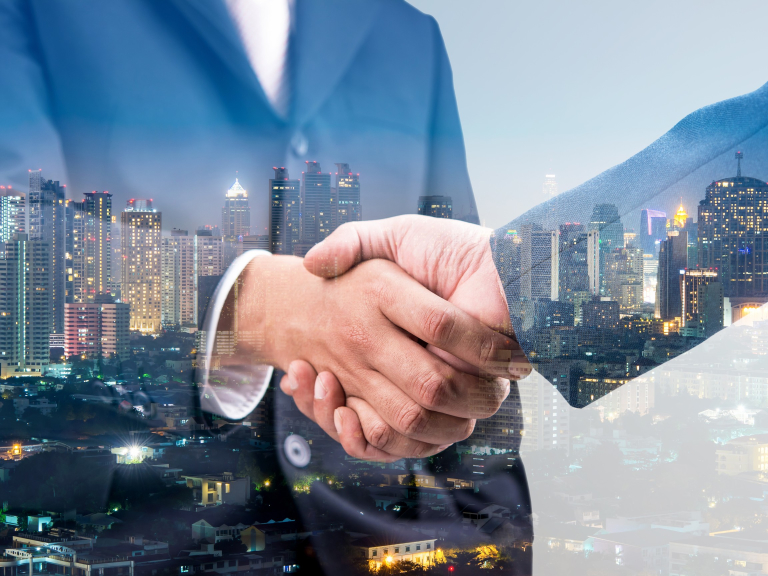 ""How do you make Yorkshire Puddings?", asked my husband.

"Look in the The Good Housekeeping Cook Book." I shout back as I exit the kitchen.

We have tons of cook books, but it is The Good Housekeeping Cook Book that's our bible.The one we always consult.

You can tell, because it's the one with dog eared corners, butter stains and scribbles in it from our children's toddler days.

Why? It knows everything we want to know about cooking everyday meals and puddings. It understands our needs, level of knowledge and gives us reliable information time after time.

That Good Housekeeping cook book is like your best customer.

Your best customer knows everything you need to know about your product or service.

She holds vital information about your business. Not -

    * how you made the product,
    * what the cost of sales are,
    * how long it takes to grow,
    * process or manufacture it

- you know all that.

What this person knows is the really important information that you don't have within your business.

She knows:

    * what your product or service does for them,
    * why they are attracted to it,
    * what difference it makes in their lives
    * how they feel when they buy it
    * how they feel when they use or consume it

How does this information unlock more sales?

With this information you can write targeted sales messages on your website, leaflet, brochure or poster.

Instead of trying to appeal to everybody, you can focus on attracting more people like the ones who already love and buy your product.

Instead of listing the features and benefits you can show your potential customers the difference (big or small) that your product or service can make in their lives.

Build your marketing around this information.

Think about it.

This information can help you plan so much about your marketing:

    * how your website should look
    * who you are talking to when you write sales messages
    * what shows or events you might go to
    * what to write on your leaflets
    * where to distribute your leaflets
    * what articles to write for your newsletter
    * where to advertise

Who is this best customer?

It is the customer who regularly spends their money with you.
It is the customers who spends most money with you over a year,but more than that it is the customer who puts a smile on your face.

The one who is delighted with your products or services.

If you could have one hundred customers like this one, who would you pick?

How do they know so much about your product or service?

This customer has invested time and effort in finding your product or service. They know it, love it, use it and expect your product or service to satisfy and delight them.

And it does.

They stick with your business and maybe buy other products or services from you because dealing with you makes them feel good.

So how do you get this information?

Your customer holds the key. Just ask.

Go now and arrange to have a coffee, a beer or a glass of wine with your very best customer. Ask them to help you. You'll be amazed at customers' willingness to help. They already love your product, and most people love to talk about themselves.

What specifically can you ask?

Stick to one product or service and then get the customer to tell you all about what their life or business was like before they found your product or service.

    * Find out what they were looking for and why.
    * Ask how they found you.
    * Ask what was the first thing that attracted them to the product or service.
    * What else had they tried?
    * What did they find?
    * What did they like most about it?
    * What is difficult about buying this kind of thing?
    * What is easy about buying it?
    * What difference does it make in their lives?
    * How do they feel when they buy it?
    * How do they feel when they use or consume it?
    * Where do they look for this kind of product?
    * Where do they hang out (online or offline).

Have you made that call yet?

Go now and set up a date to do this. If possible record the conversation (with your client's permission).

You can get voice recording apps for the iPhone and Android phones, or purchase a simple recording device.

Sounds like a lot of bother?

Maybe but if you want to create sales messages that attract people who are going to love your product or service, doing this will set you off on the right course.

Your customer is your most valuable asset for present and future sales.

—————————————————————————————————————————–

Next step: Read more marketing and copywriting articles on Juliet Fay's website.

P.S. This article was first published in Juliet Fay's e-newsletter. If you would like to get regular tips to help you increase sales you can subscribe to the newsletter by clicking here.
If you like this article, I'm happy for you to share it with your own list, post it on your site, on your blog, or add it to your autoresponder. Twitter it, Facebook it, translate it. As long as you leave it intact and do not alter it in anyway. Any links must stay in the article, including the text below. Don't make any changes to the text. Please do tweet about this article – you can use the button at the bottom.

If any links to your own material or products appear please keep them separate from this article so your readers can tell what's yours and what's mine.

And include this at the end of the article.
©2010 Juliet Fay. All Rights Reserved.