One stop Farm Shop for Christmas Trees, Turkeys, Geese in fact your complete Christmas Menu
18th November 2009
... Comments
---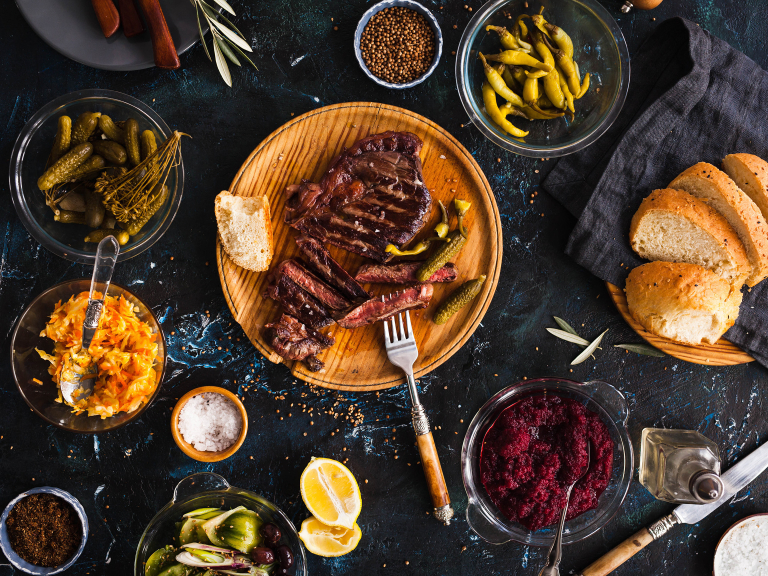 I am thrilled to have Cwmcerrig Farm Shop as a new business member.  They certainly live up to being the best!  Since they opened in February 2009 they have won no less than 4 awards:
• Most exciting new business 2009
• Carmarthen Tourism Business Award 2009
• Best Food Experience 2009
• Carmarthen Radio Business Man of the Year 2009
This is no ordinary Farm Shop – this is the brain-child of the Watkins Family.  In fact 20 family members work within the Farm Shop. 
The family farm supplies all the meat as they have pedigree Hereford Beef, Texel Lambs, Turkeys, Geese, Chickens, and Ducks all of which are traditionally farmed.
The shop itself is beautifully appointed and everything from the Butchers department, Bakery, Deli through to the fruit and veg is of the very best quality and displayed beautifully.
They also have a Carvery & Grill and of course on the menu is their Hereford Beef and Texel Lamb – the testimonials speak for themselves so do have a read!
Turkey or Goose for Christmas Day Lunch?
I know Turkey is traditional but why not have a change this year and have Goose.  Goose has a really good flavour.  It is certainly a regular favourite in our home.   Whether it is Turkey or Goose you know that they have been traditionally farmed and have not travelled far!!  Do ask the butcher on the best size to suit your family and of course cooking times.  In our family we also like a home cooked ham to be included.  The great thing is that Turkey, Goose and Ham are really tasty cold and so would be superb for the Boxing Day Lunch.  Cwmcerrig Farm Shop also stock a brilliant selection of condiments, from Cranberry Sauce, Red Current Jelly to tasty chutneys and preserves.
New Year
Beef is traditional with hubby an I at New Year where we usually celebrate with friends.  I usually choose a Rib Roast – it is so full of flavour! However for a change I would possibly go for Duck this year.  I have a great recipe for a slow Roasted Duck.
The joy of this Farm Shop you can buy everything for your celebratory feast.
• Meat
• Poultry
• Bread a & Cakes
• Cheese and other Deli Delights
• Chutneys, Preserves, Sauces
• Fruit & Veg
• Chocolate and other sweetmeats
And in addition they are now selling wonderful Christmas Trees.  What more could you want?
For more information email info@cwmcerrigfarmshop.co.uk or call 01269 579039
PS During December I will share some of my favourite Christmas recipes with you many of which are Gluten Free