about us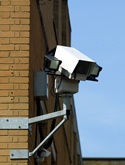 Alarms and Security Systems from Carlisle based Company
If you're looking for Burglar Alarms and security systems for your home or business in Carlisle, Cumbria, Northumberland and Cleveland then ASP Alarms is the company for you.
We have over 20 years of multi-disciplinary experience in the alarms and security industry. During this time we have gained an enviable reputation for designing and installing quality alarms and security systems that offer protection and security from theft and intruders.
The increase in broadband speed means that CCTV and intruder alarms are far more sophisticated. This advance in technology combined with developments in remote monitoring and extended battery life (typically 3-5 years) has removed the need (in some circumstances) for expensive site patrols. A lot of premises can now be monitored via wire-free equipment through systems accessible by both a mobile phone and also a PC. This technology is suitable for both business and domestic installations including:
Boats

Car dealerships

Caravans

Farm alarms

Holiday homes

Retail security surveillance

Temporary building sites

Trailers
There are some premises such as secure compounds containing fuel tanks, vehicles, or caravans that will benefit from a combination of controlled site access and surveillance. This can be achieved using a combination of remote monitoring and control, with on-site 24/7 recording too.
In the business sector, ASP Alarms is increasingly being called upon to install biometric access systems, with fingerprint, face recognition, palm print, and iris recognition being the principal metrics used.
The changes and improvements in technology used by the business sector also have important implications for domestic customers too. Wireless technology means a quicker installation with little or no need to disrupt existing decoration or floor coverings thereby reducing the overall cost.
We believe in working with you to make sure that you get the alarms and security system that is suitable for your unique circumstance, location and budget. Where we can we'll work with your own technicians to keep costs down. As an example we've have designed and installed a multi building alarm and access control system. The company kept costs down by using their own electricians to install the power cabling and points.
So whether you need a simple entry alarm, a biometric system or CCTV system make sure to call us at ASP Alarms on 01228 899553. We'd be delighted to quote for your work and are more than happy for you to speak with our many customers who use our alarms and security systems every day in Carlisle and beyond.
---
Please mention 'The Best of Carlisle' when you ring about our Burglar Alarms and Security systems