Marie Curie Great Daffodil Appeal 2018
Various locations across Cardiff & The Vale
Various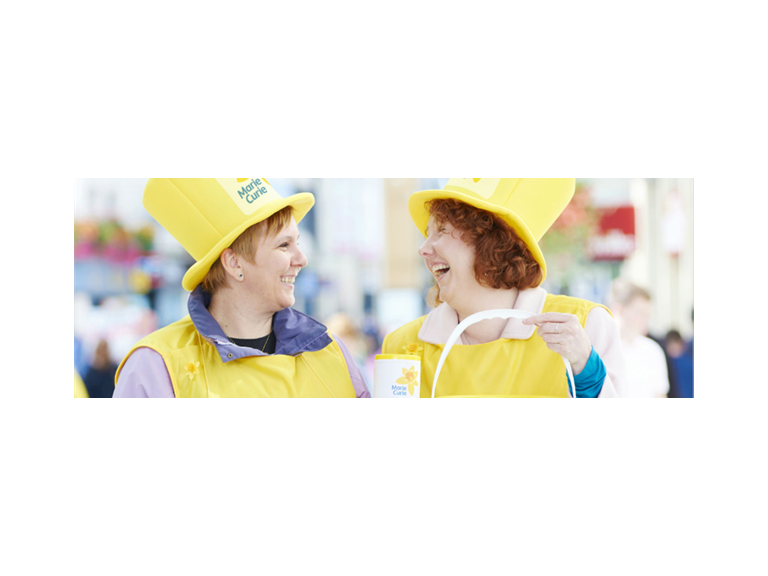 The Marie Curie Great Daffodil Appeal - bigger, brighter & ready to bloom!
The Marie Curie Hospice, Cardiff and the Vale is here for local people living with any terminal illness, and their families. Our hospice is a warm welcoming place, where loved ones can be together in peaceful comfortable surroundings.
Each year our 30 bed hospice cares for and supports around 1,200 people.  Our hospice offers several different services, such as in-patient care and day services consisting of a variety of complementary therapies and support for families and carers.
Our Hospice at Home service also provides community nursing across South East Wales, enabling people to stay in the familiar surroundings of their own homes with their loved ones, as their illness progresses. 
We have collections throughout the area in most supermarkets and town centres in February and March, and people can easily sign up for two hour collection slots at https://www.mariecurie.org.uk/get-involved/collecting .
Future dates
Friday 23rd February
Saturday 24th February
Sunday 25th February
Monday 26th February
Tuesday 27th February
Wednesday 28th February
Thursday 1st March
Friday 2nd March
Saturday 3rd March
Sunday 4th March
Monday 5th March
Tuesday 6th March
Wednesday 7th March
Thursday 8th March
Friday 9th March
Saturday 10th March
Sunday 11th March
Monday 12th March
Tuesday 13th March
Wednesday 14th March
Thursday 15th March
Friday 16th March
Saturday 17th March
Sunday 18th March
Monday 19th March
Tuesday 20th March
Wednesday 21st March
Thursday 22nd March
Friday 23rd March
Saturday 24th March
Sunday 25th March
Monday 26th March
Tuesday 27th March
Wednesday 28th March
Thursday 29th March
Friday 30th March
Saturday 31st March
Sunday 1st April