CINEWORLD 4DX TO DELIVER THRILLS AND EXCITEMENT IN CARDIFF
Cineworld Cardiff, Mary Ann St, Cardiff
CF10 2EN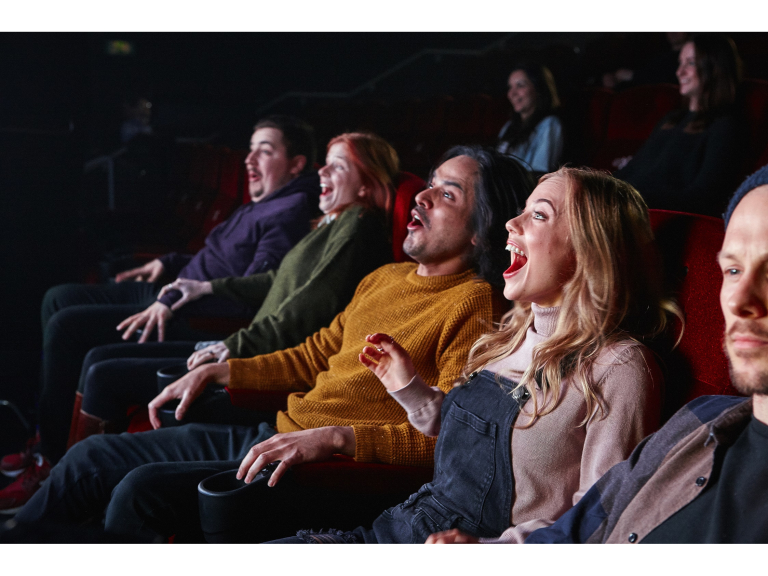 - Experience the latest blockbuster releases in immersive 4DX at Cineworld Cardiff -
Local film fans are invited to take their cinema experience to the next level at Cineworld Cardiff by viewing this season's action-packed Hollywood blockbusters in the immersive 4DX format.
4DX, only at Cineworld in the UK, is an innovative cinematic technology which uses high-tech motion seats and special effects to stimulate all five senses. Wind, fog, lightning, bubbles, water and scents work in perfect synchronicity with the film to bring the action on screen to life.
Available in both 2D and 3D, guests can enhance their cinema experience with 4DX to save the world in Marvel's fantasy drama Black Panther, struggle for survival in action blockbuster Tomb Raider or explore virtual reality in Steven Spielberg's thriller Ready Player One!
The 4DX auditorium houses 253 specially designed seats, plus a curved screen bigger than a double decker bus. Over 1 million people have experienced 4DX since Cineworld brought the technology to UK audiences in 2015. More than 100 movies, including recent blockbusters such as Star Wars: The Last Jedi   and Jumanji: Welcome To The Jungle have had the cutting-edge 4DX treatment so far.
Kelly Ibrahim, General Manager at Cineworld Cardiff, comments: "We can't wait to see customers' reactions when they experience 4DX with us at Cineworld Cardiff. There's nothing else like it in cinemas and it's only available here at Cineworld. Film fans have absolutely loved it so far and I'm really pleased to say that upcoming blockbusters Black Panther, Tomb Raider and Ready Player One will be available at Cineworld Cardiff in 4DX!"
Cineworld Cardiff is one of just 16 cinemas in the UK, and the only cinema in Cardiff to feature 4DX technology. To book tickets and for further information on Cineworld Cinemas, please visit www.cineworld.co.uk/4dx.
Follow @Cineworld and tweet using #Cineworld4DX
Future dates
Friday 23rd March
Saturday 24th March
Sunday 25th March
Monday 26th March
Tuesday 27th March
Wednesday 28th March
Thursday 29th March
Friday 30th March
Saturday 31st March
Sunday 1st April
Monday 2nd April
Tuesday 3rd April
Wednesday 4th April
Thursday 5th April
Friday 6th April
Saturday 7th April
Sunday 8th April
Monday 9th April
Tuesday 10th April
Wednesday 11th April
Thursday 12th April
Friday 13th April
Saturday 14th April
Sunday 15th April
Monday 16th April
Tuesday 17th April
Wednesday 18th April