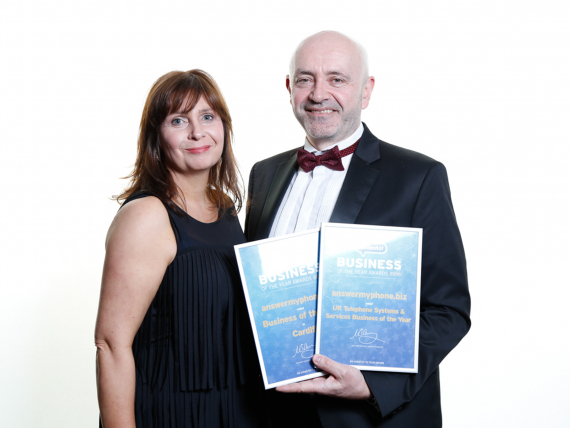 about us
answermyphone.biz, based in Cardiff are a UK telephone answering service that provide a dedicated personal assistant that suit your business needs.
Do you need...
more

time

? more

customers

? more

freedom

?
Let us

answer your phone

and we'll give you all three.
We offer a no-cost, no-obligation

FREE 2 week trial.

Try our message taking service right now to see just how much benefit we can be to your business.
Call us on

029 2069 5999

today.
---
Whether you just need us to take messages, up sell your products and services or manage your diary, here are just ten good reasons why you need our service...
1. You can't answer the phone if you're already talking on it!
2. You work in a noisy environment
3. Your mobile signal is intermittent
4. You can't take phone calls mid job
5. You don't have a sales team
6. You are in a meeting
7. You don't want to miss potential sales while on personal business
8. You haven't got time to field sales calls
9. You are constantly distracted because the phone is always ringing
10. You won't have to pay for a full-time receptionist
---
 Want to find out more? Or take our FREE no obligation trial
Call 02920 695 999 today
---
Research shows that 80% of people who get an
answer phone message hang up!
---
Our existing clients include:
marketing agencies, IT contractors, tradespeople, driving instructors, opticians and more.
We take time to find out about your business, products, services and needs so we are better placed to answer calls on your behalf.
We answer the phone using your company name, so potential clients have no idea we are an answering service.
We fully tailor the service to your requirements.
We log calls and pass messages on to you via email and/or sms messages, so you can chose when and how to respond to them.
---
At answermyphone.biz we appreciate that no two companies are the same and our bright, friendly and well informed customer service professionals offer a message taking service specifically tailored to the needs of each client. Research shows that 80% of people will not call again if their first call goes unanswered when trying to contact a business. This is why having a message taking service is so important. 
We say exactly what you want us to say and our message taking service ensures you never miss an important call!
The message taking service we offer will allow you:
Increased sales 
A more professional image 
Control and flexibility 
A bespoke service 
---
It's easy to get started and the benefits are obvious – just read our glowing testimonials. You re-direct your phone to us, and we answer your calls quickly, friendly and professionally. Our team will then discuss the caller's needs and if appropriate take a message, which we then SMS and email to you, or if the call is urgent, we patch it right through to your mobile.
answer

myphone

.biz are not just a telephone answering service, they provide a professional, bespoke message taking service
---
Contact us

1st Floor,
10 Merthyr Road,
Cardiff,

CF14 1DG

Email us now

Visit our website

find us here

offers

follow us

This is a live stream from Twitter - not the voice of thebestof!

find us on facebook

thebestof awards

Telephone Systems and Services

Winner in Town