Bank Holiday Weekend in Canterbury - What's On
26th May 2010
... Comments
---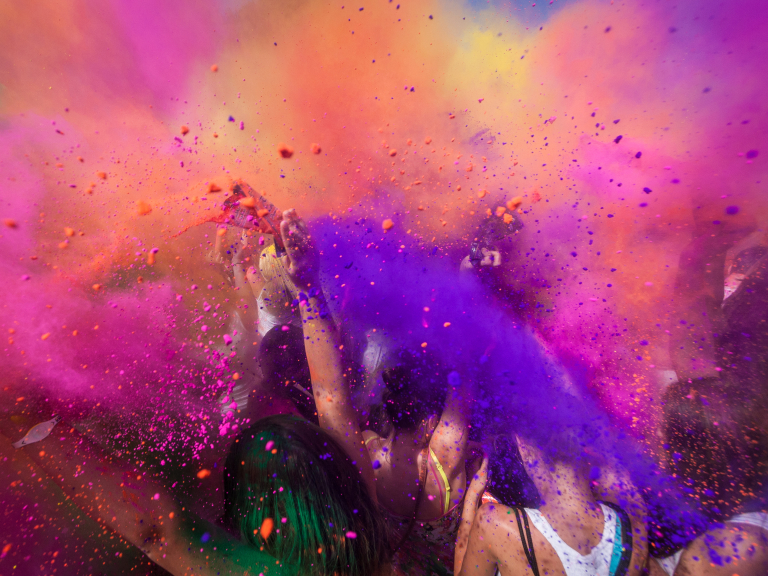 There's plenty to do in and around Canterbury this bank holiday weekend, which is handy because with family coming to stay, I'm going to need something to occupy them!

Here are just a few of the best events to choose from:

BA Fine and Applied Art Degree Show
Sat 29 May 2010 - Sat 12 Jun 2010
Sidney Cooper Gallery
St Peter's Street, Canterbury, Kent
01227 453 267
Opening times: Tuesday to Friday 11am - 5.30pm and Saturdays 12pm - 5.30pm

Cathedral Organ Recital 2010 Series
Sat 29 May 2010
Canterbury Cathedral
The Precincts, Canterbury, Kent
19.30 (Doors open 7pm)
Entry by purchase of programme on the door.
Evacuation of Dunkirk
Sat 29 May 2010
Museum of Canterbury
Stour Street, Canterbury, Kent
01227 465202
13:00 to 16:00
Visit the World War Two gallery to hear the story of the little ships that saved Britain. Chat to experts, listen to memories of local people, and make your own working little ship model to take home.
All ages. Standard admission prices, with free entry today to World War Two veterans

Sat 29 May 2010
Fancy Dress 1940's Dance at Westgate Hall
01227 712 355
Book now and reserve a table for the fancy dress 1940's dance, marking the 70th anniversary of Dunkirk.
19:30 to 23:00
8pm start
Ballroom, Latin and Jive.
Prize for best costume.
Grand Raffle.
Bring your own food.
Licensed Bar.
Beverley big Band with singers Stevie Lee and Angie Wicks.
All profits from the evening will go to the Westgate Community Trust.
Book now and reserve a table.
Admission £10.00 by ticket.
Tickets on sale from Espression Café, 29-30 Palace Street, Canterbury, CT1 2DZ (01227) 765 665.

Sat 29 May 2010
In The Frame!
10:00 to 12:30
Whitstable Museum and Art Gallery
5 Oxford Street, Whitstable, Kent
01227 276998
Be inspired by our photo exhibition and museum collections – create fun frames to display your favourite photos.
Free entry. Age five to adult

Sat 29 May 2010 - Sat 5 Jun 2010
The Romans Are Coming!
Canterbury Roman Museum
11a Butchery Lane, Canterbury, Kent
01227 785575
10:00 to 16:00
Visit the museum in Roman costume this school holiday to claim a mystery prize from the museum shop and a chance to enter the best-dressed Roman competition! Try on costume at the museum, learn about Roman fashion, and take part in fun games and crafts.
All activities included in standard admission price. All ages
(Closed on Sundays until June)

Sun 30 May 2010
Kent Wildlife Trust Ever Changing Woods Walk
The Blean Ancient Woodlands
Blean, Canterbury
01227 719506
Kent Wildlife Trust guided walk around West Blean & Thornden Woods.
Come along and enjoy a walk of approximately 2 hours, to see the changes that have taken place over the past year and a half.
Meet in the Thornden Wood Road car park, CT6 7NZ - OS map ref: TR143633 - at 10am.

Mon 31 May 2010
Cycle To The Vikings at Thanet Coast
14:00 to 16:30
Gentle cycle from Viking Bay along the clifftops to visit the Hugin 'Viking Ship' at Cliffsend, and back
Meet at Broadstairs Clocktower (by bandstand)
Thanet Coast Project
Tel: 01843 577672

Tue 1 Jun 2010
Herne Bay Superhero
Herne Bay Museum and Gallery
8 William Street, Herne Bay, Kent
01227 367368
10:00 to 12:30
Make yourself into a superhero complete with cloak, mask and badge to save Herne Bay from evil.
Free entry. All ages
Tue 1 Jun 2010
Surfing Taster Sessions
13:00 to 15:00
Thanet Coast Project
Learn basic surfing skills with Joss Bay Surf School, or if conditions do not permit surfing, try out your kayaking skills. (8-18s)
Meet at the bottom of the slope at Joss Bay
Also Wed 28 Jul 2010 - 12:00 to 14:00

Tue 1 Jun 2010
Thornback Tales
Storytelling walk with Thanet Coast Project.
Join a Scandalmongers storyteller for a wild and wacky walk bursting with stories, games and sea creatures. Join the birds in a race for the throne, discover why the crab runs sideways and create your own world of stories in the sand.
All children must be accompanied by an adult. Please wear appropriate clothing and shoes for the beach.
1 June, 10.30am - Dumpton Gap. Meet at the bottom of the slope
Please book places through Thanet Coast Project 01843 577 672 www.thanetcoast.org.uk






Ben

Do you have something to say about this post? It's quick and easy to leave a comment beneath this thread - you don't even have to register.


Thank you for reading thebestof Canterbury Blog.
Have your say about what's going on in your area of Canterbury, we'd love to hear from you. Email us here at canterbury@thebestof.co.uk or share your comments on blog posts about your life in Kent.


TheBestOfCanterbury Blog - what's on for you in Canterbruy

Ben Jackson is a freelance writer and photographer with The Little White Studio.