Nominations now open for 2013 Cannock Chase Business Awards
2nd July 2013
... Comments
---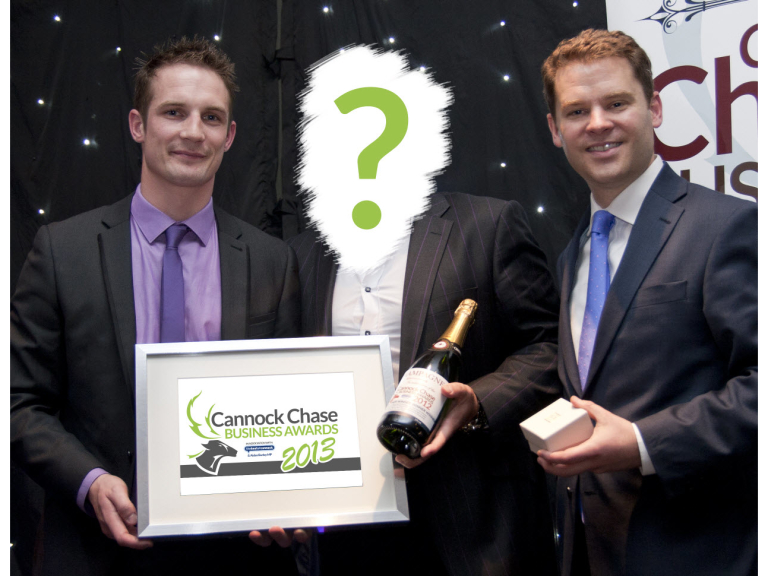 The Awards ran for the first time on 2012 and were a great success with over 90 nominations and excellent feedback from businesses and local people.
Aidan has again organised this year's event in partnership with The Best of Cannock's Steve Mallows, with an aim to recognise and reward the important work and success of local businesses, big and small, across Cannock Chase.
The Awards are open to any company located within the Cannock Chase area including Cannock, Hednesford, Rugeley, Norton Canes and everywhere between. There are 11 categories this year which are open to businesses of all types and sizes including an Award to recognise local charities. Categories include Excellence Displayed by a New Business Award, Excellence in Manufacturing Award and Excellent Tradesperson Award.
All businesses are invited to enter for one, or more Awards and members of the public can also nominate businesses that they think deserve to be part of the process. These nominated businesses will then be invited to submit an online application at the Business Awards website (www.cannockchasebusinessawards.co.uk) which can completed in just 11 minutes. Winners will once again be decided by a panel comprising of respected community members.
Commenting Aidan said: "I am thrilled to announce the launch of this year's Cannock Chase Business Awards which are my attempt to highlight the unsung businesses in Cannock Chase which are the life blood of our economy.
"We had fantastic response last year from businesses and local people and I am determined to make this year's awards even better. I would therefore urge all local people and businesses to get involved by nominating a local firm or charity they feel deserves recognition."
Steve Mallows from Best of Cannock added: "The Awards were great last year with entries from great local businesses. This year we hope even more businesses will enter and support the project. All businesses that submit an entry will receive a certificate and invitation to the winners reception where they can network with fellow local businesses. For all those businesses wondering if they have a chance in the Awards, I can assure them of only one thing; if they do not take the 11 minutes to enter then they certainly will not win! Log on (www.cannockchasebusinessawards.co.uk) and complete an application today!"