One term course in TV production at Cambridge TV School
Cambridge TV School, 15 Signet Court Swanns Road, Cambridge
CB5 8LA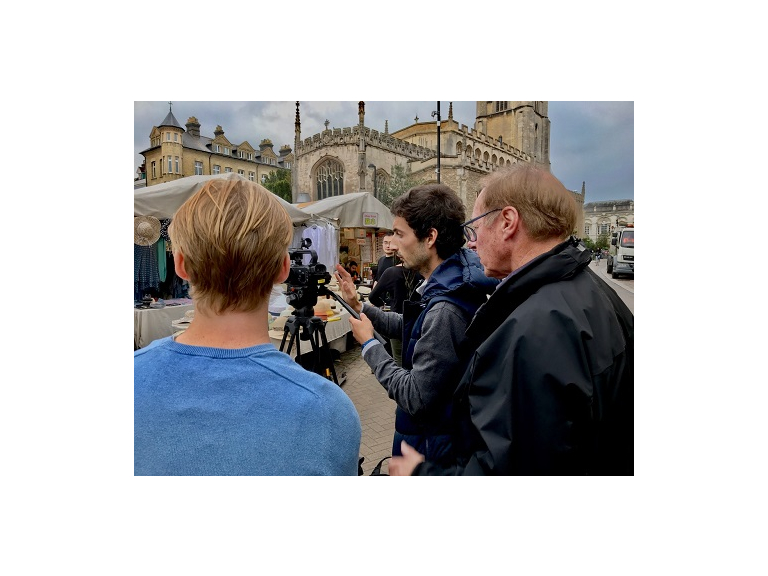 A practical hands-on 10 week course for people who want to work in the TV industry. The purpose is to up-skill you in all aspects of factual (non-fiction) TV production.
You will learn and create several 'packages' that can be broadcast on TV and on YouTube, giving you much needed broadcast credits.
Since many of our students work or study at the same time, the course has been designed to be flexible around people's working hours during the week. Every Monday and Tuesday consist of full day training sessions focusing on different areas of production each day. The hours for rest of the week are flexible around your work/study schedule as during this time we create, plan and organise other shows for broadcast with all of our resources available to use alongside working with other industry professionals.
There is no tuition during half term week, the week of 22 October.
Future dates
Tuesday 25th September
Wednesday 26th September
Thursday 27th September
Friday 28th September
Monday 1st October
Tuesday 2nd October
Wednesday 3rd October
Thursday 4th October
Friday 5th October
Monday 8th October
Tuesday 9th October
Wednesday 10th October
Thursday 11th October
Friday 12th October
Monday 15th October
Tuesday 16th October
Wednesday 17th October
Thursday 18th October
Friday 19th October
Monday 29th October
Tuesday 30th October
Wednesday 31st October
Thursday 1st November
Friday 2nd November
Monday 5th November
Tuesday 6th November
Wednesday 7th November
Thursday 8th November
Friday 9th November
Monday 12th November
Tuesday 13th November
Wednesday 14th November
Thursday 15th November
Friday 16th November
Monday 19th November
Tuesday 20th November
Wednesday 21st November
Thursday 22nd November
Friday 23rd November
Monday 26th November
Tuesday 27th November
Wednesday 28th November
Thursday 29th November
Friday 30th November
Monday 3rd December
Tuesday 4th December
Wednesday 5th December
Thursday 6th December
Friday 7th December