Wheels For All Cycling Group
The Green Café,
Clarence Park,
Walmersley Road.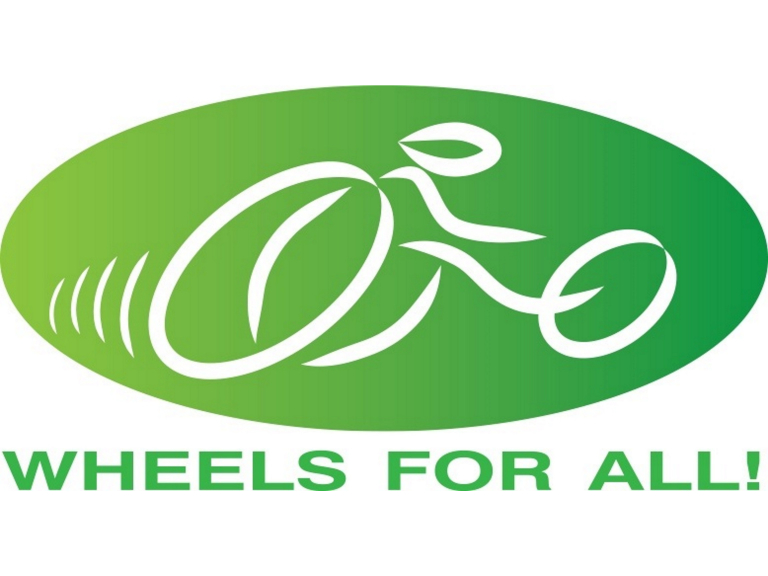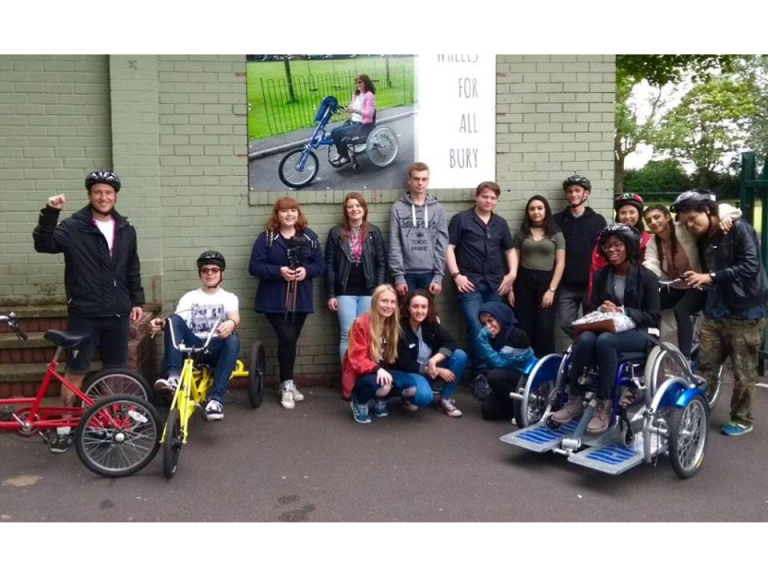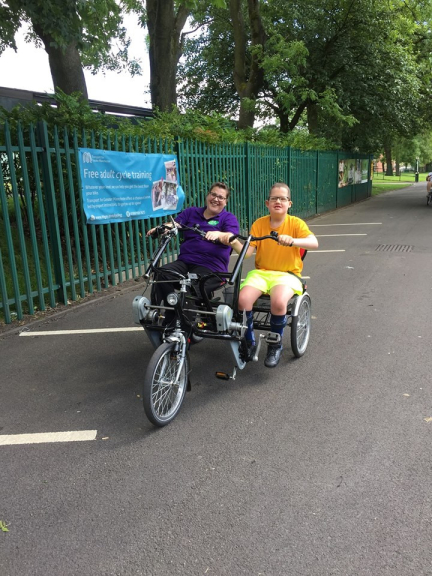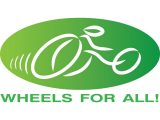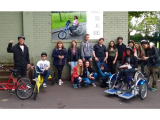 Enjoy cycling and want to make some new friends? Why not try Wheels For All?
Wheels for All has a range of specially adapted bikes for people with all abilities. Whether you are looking to learn to ride a bike or just be physically active, we will have a bike that will suit your needs. We welcome all ages of participants.
We have sessions every week Monday & Thursday 11:00 - 2:00pm and Saturday 12 - 2pm at Clarence Park Bury, BL9 6LL (Opposite the Green Café)
The three sessions above are called 'drop-in' where you can simply turn up and pay £3.00 to use the bikes between these times. However we do have private sessions where you can book Wheels for All for any time / date that suits you.
If you have any further questions please contact sports.development@bury.gov.uk 
Facebook - https://www.facebook.com/Wheels-for-All-Bury-1134413923335348/   
Twitter - 
https://twitter.com/W4ABury  
Future dates
Saturday 16th November 12:00pm until 2:00pm
Monday 18th November 11:00am until 2:00pm
Thursday 21st November 11:00am until 2:00pm
Saturday 23rd November 12:00pm until 2:00pm
Monday 25th November 11:00am until 2:00pm
Thursday 28th November 11:00am until 2:00pm
Saturday 30th November 12:00pm until 2:00pm
Monday 2nd December 11:00am until 2:00pm
Thursday 5th December 11:00am until 2:00pm
Saturday 7th December 12:00pm until 2:00pm
Monday 9th December 11:00am until 2:00pm
Thursday 12th December 11:00am until 2:00pm
Saturday 14th December 12:00pm until 2:00pm
Monday 16th December 11:00am until 2:00pm
Thursday 19th December 11:00am until 2:00pm
Saturday 21st December 12:00pm until 2:00pm
Monday 23rd December 11:00am until 2:00pm
Thursday 26th December 11:00am until 2:00pm
Saturday 28th December 12:00pm until 2:00pm
Monday 30th December 11:00am until 2:00pm
Thursday 2nd January 11:00am until 2:00pm
Saturday 4th January 12:00pm until 2:00pm
Monday 6th January 11:00am until 2:00pm
Thursday 9th January 11:00am until 2:00pm
Saturday 11th January 12:00pm until 2:00pm
Monday 13th January 11:00am until 2:00pm
Thursday 16th January 11:00am until 2:00pm
Saturday 18th January 12:00pm until 2:00pm