Copy Print Services celebrated 15 years of outstanding service to businesses!
John Hynes Managing Director of Copy Print Services established his business in 2006 in a spare room at home, since then the business has been transformed into a major leasing and rental specialist of photocopiers, office equipment, printer and scanning needs including maintenance and servicing. At their Bury premises the company carries a substantial range of products at exceptionally competitive prices.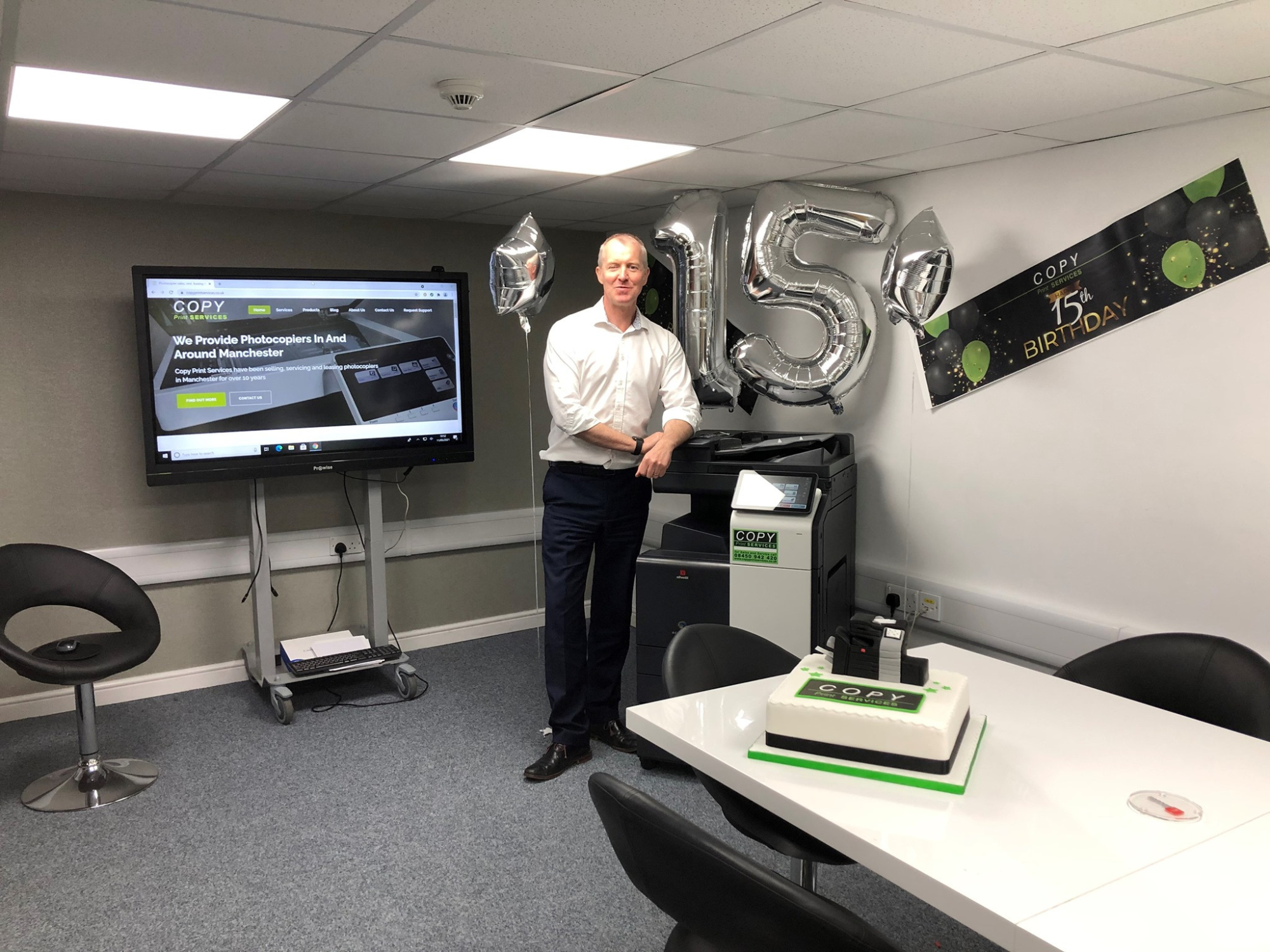 Fifteen years on and Copy Print Services has almost 1500 machines being used by their highly satisfied customers, and between them they produce over 50 million prints per year and are taken great care of by the Copy Print Team of 17 persons.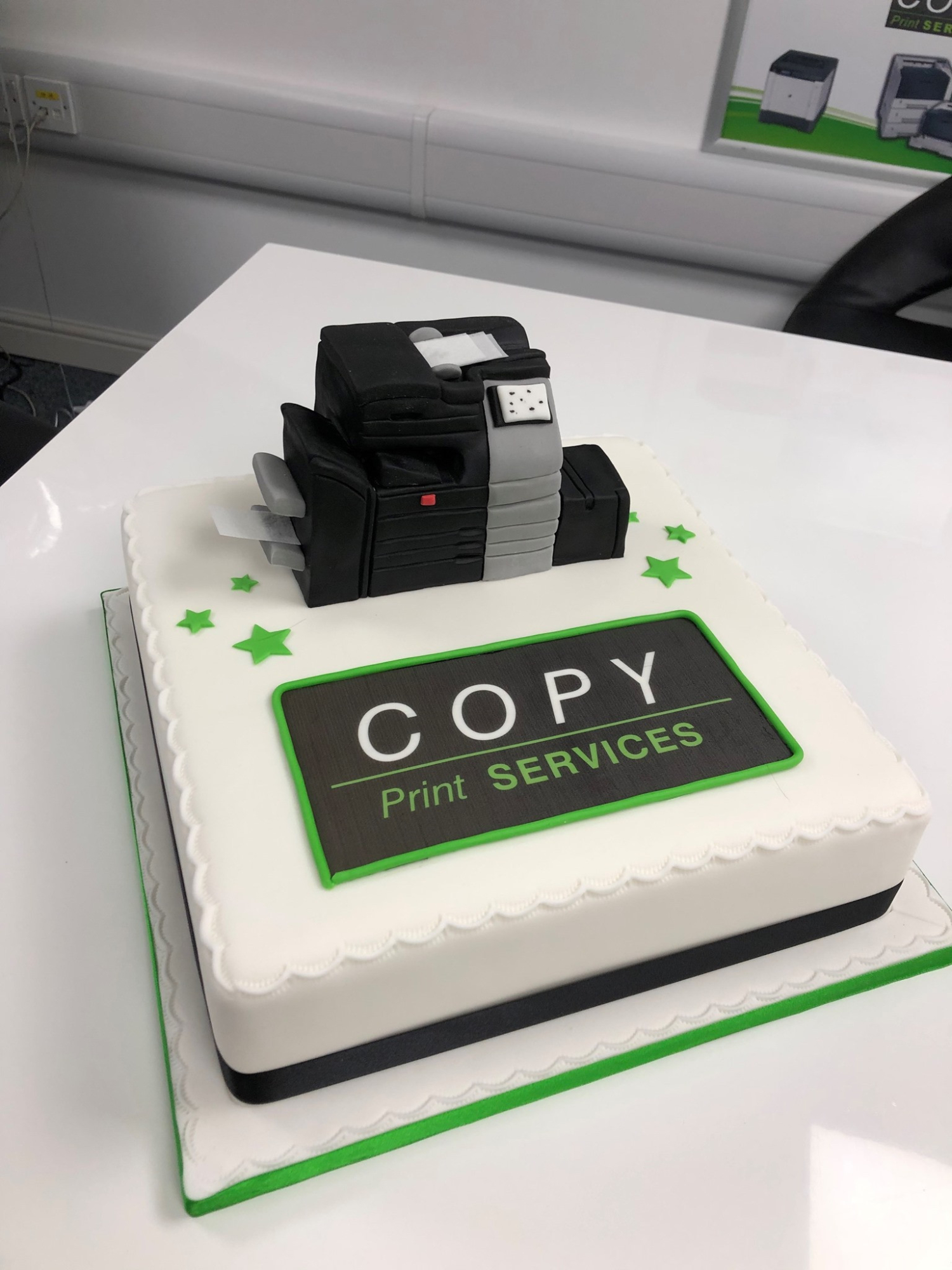 Copy Print Services has delivered outstanding results to many Small and Medium sized business (SME's) and some of the largest firms in Greater Manchester. The company is rightly proud of its ethos of providing the highest level of customer service to everyone, their response to customers needing help with a fault is to have it fixed fast. 
Copy Print Services is the go-to specialist for:
Managed Print Services,
Saving Money on Printing, through a professional audit of your needs, recent usage and spending including all printing and printer hardware, all toners and ink, and all parts and spares for the machine.
Saving Precious Time on Printing with the software options offered by Copy Print Services businesses will no longer need to check on toner levels, how many copies have been made, spend time on the phone trying to sort out a printer problem, because Copy Print Services will pro-actively monitor everything for you. Plus,
they promise 4-hour response time, printer network support, and remote support.
Copy Print Services believe in learning as much as possible about their customers before they buy, this is vital in understanding each client's needs and developing a good working rapport.
Copy Print Services offers a comprehensive range of products and services including:
Printers and Scanners,
Photocopiers,
Fax Machines,
Multi-function machines,
Franking machines.
As well as Maintenance and Repairs Copy Printer Services supply a wide range of consumable items design to allow you to get on with more important matters.
Fifteen years on and Copy Print Services are now in a stronger position to support their customers printing and scanning needs etc for the next 15 years and more.
Contact Copy Print Services now for your Free no obligation quote and/or Free Print Audit worth £200! Call them now, click here