Autumn doesn't mean the end of gardening and Kernel HS explains why!
There is much to do in the gardens in Autumn, say Kernel Horticultural Services!
People often think that during Autumn our gardens start to wind-down and go to sleep until Spring. In fact Autumn is a busy time for gardeners, Kernel HS are busy preparing gardens for next year. Kernel are dealing with past glories by removing weeds, tidying flowerbeds, mowing lawns and scarifying to remove moss and dead material, tidying annuals shrubs and perennials after flowering, hedge cutting and a good deal more readying the gardens for Winter. In preparation for Spring Kernel are planting Spring-bulbs, trees and shrubs so that by Easter the gardens will be full of new life.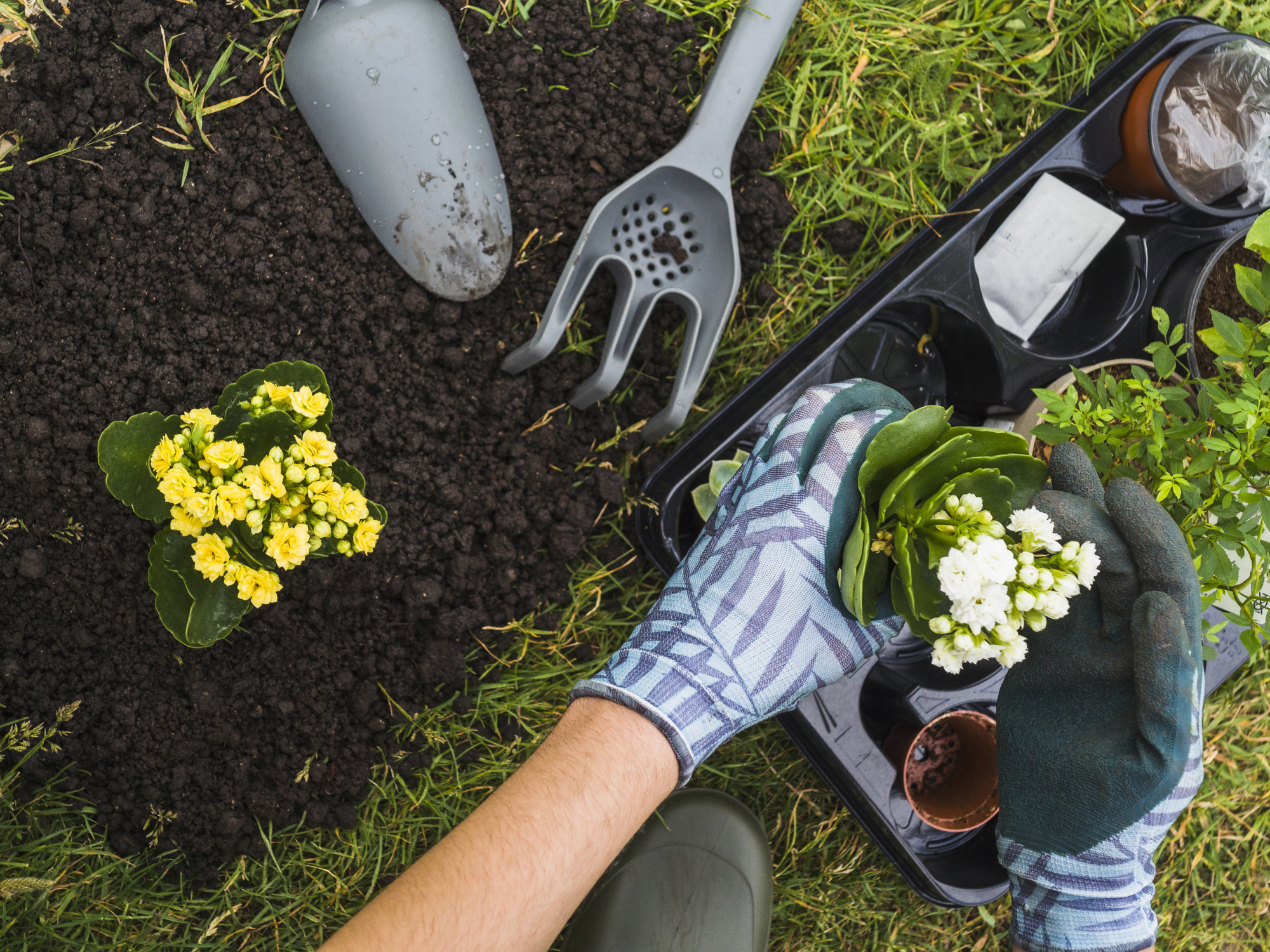 Things you could do during Autumn:
Seasonal shrubs have finished flowering and can be pruned back to remove unwanted dead material and strengthen the plants for next year.
Annuals including many of the Summer bedding plants the remnants after flowering can be removed.
Perennials come up each year, they can be lifted and divided – this will give you more plants Free! By keeping the size of perennials to the size that you want the remaining plant will grow back stronger for next year – give away left-over parts to green-fingered friends and neighbours.
Trim conifer hedges, Leylandii, Box and Yew before the frosts start. The bushes will stay neat and tidy well into Spring.
Scarify lawns, grass is growing more slowly now. Any grass seeding that you do will take longer to germinate as it gets colder.
Leaf-clearing, fallen leaves can be cleared from lawns to avoid damage. Beware, hedgehogs like to sleep in leaf piles! Instead of burning leaf-litter compost it, leaf-mould is rich material that can be used as a mulch around many plants. Acers, Shrubs like Rhododendrons, perennials such as Hellebores will benefit from an application of leaf-mould. Leaf-mould can also be used to improve the quality of heavy ground and clay.
Also, you can keep the show going with late Flowering perennials Michaelmas Daisies, Rudbeckia etc.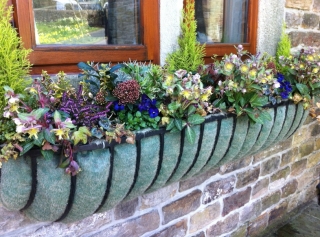 The Kernel HS team is busy producing Hanging Baskets and Planters using Winter-flowering bedding plants, Heather, Ivy, and small evergreen shrubs for much needed colour over Winter.
Kernel HS owner Jasper offers his top gardening tip for Autumn/Winter:
Wear good quality breathable waterproofs on top of layers of warm clothing to keep out the cold whilst you do your Autumn outdoor jobs.
Alternatively ask the professionals at Kernel HS to do them for you!
Contact Kernel HS today!