VSS - Vocational Staffing Solutions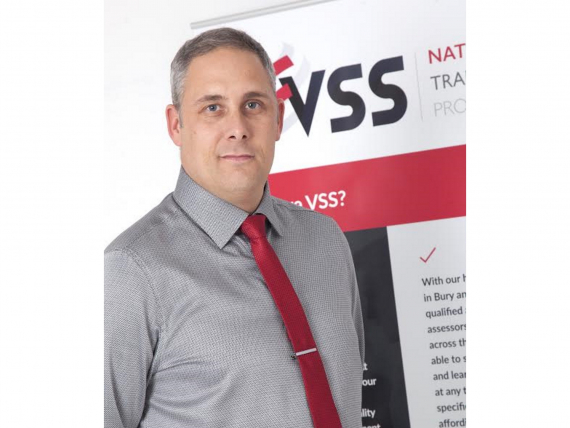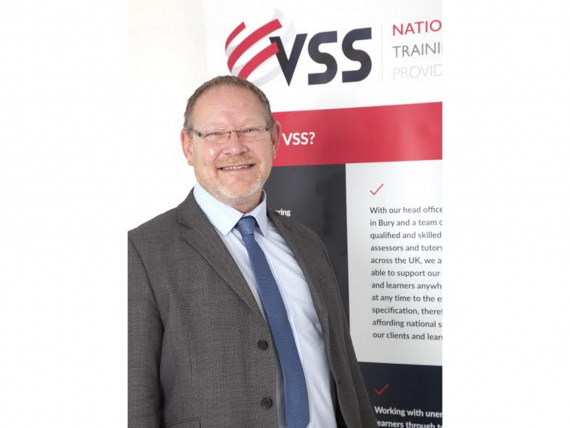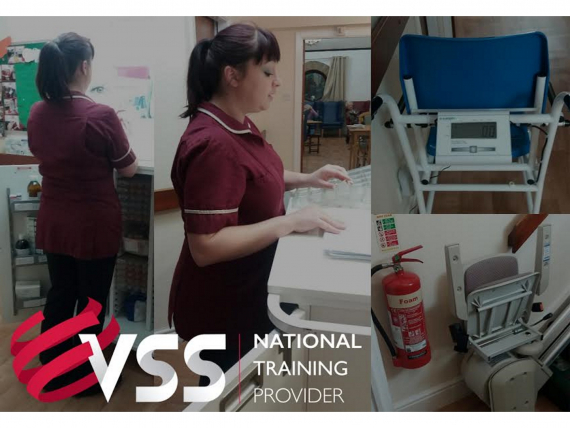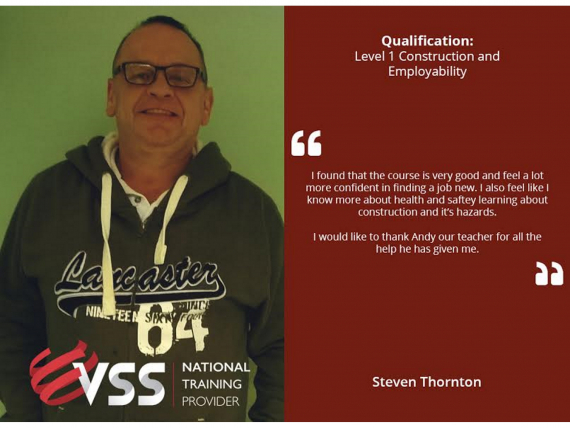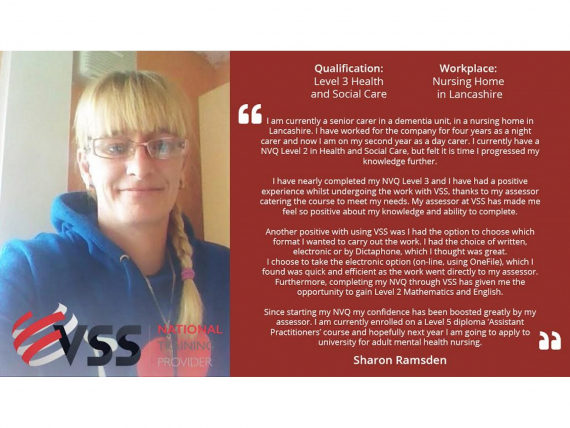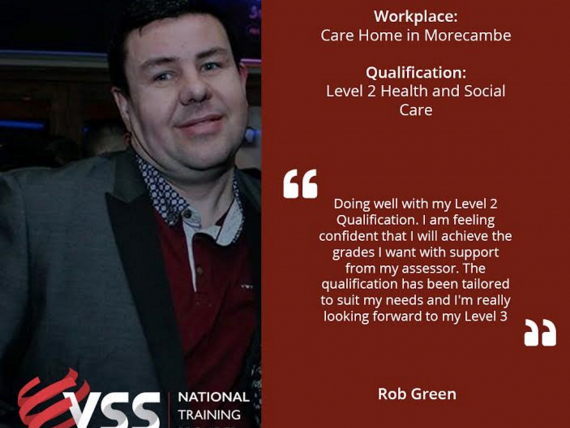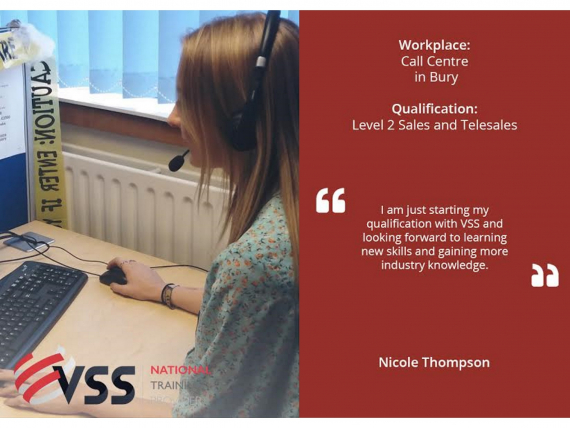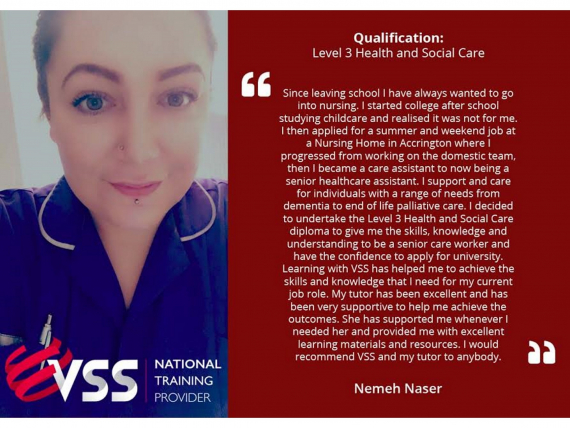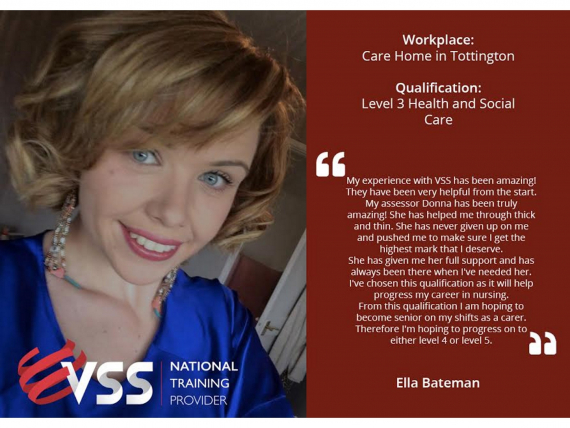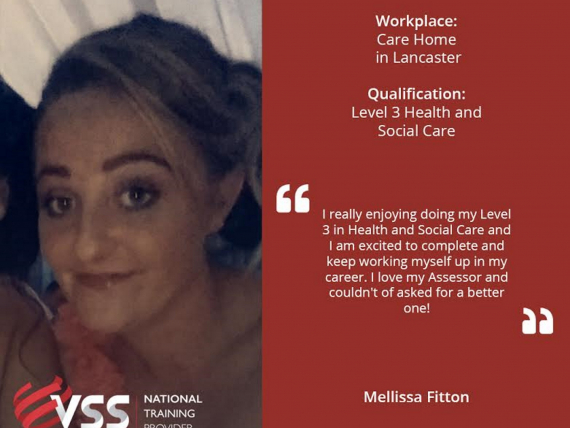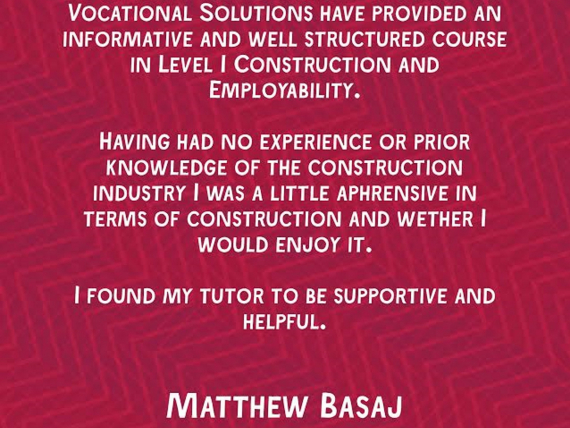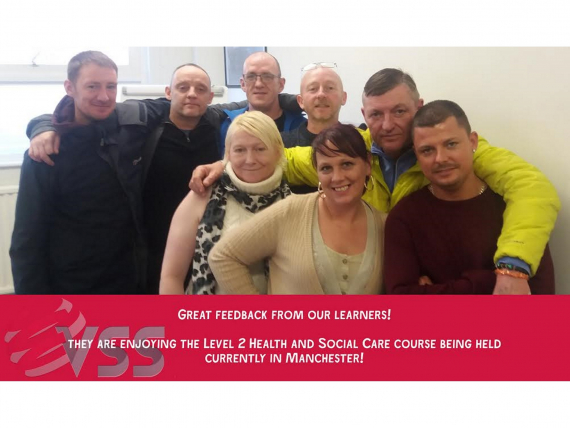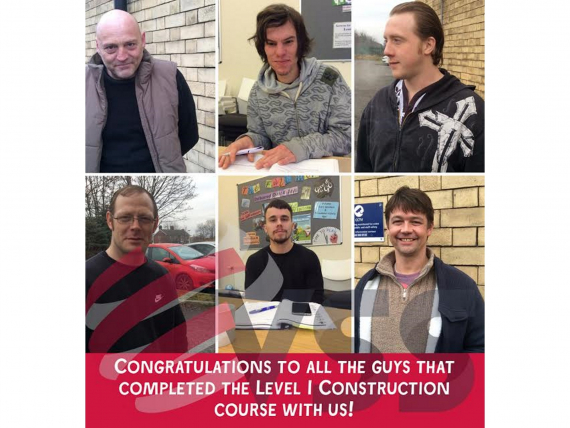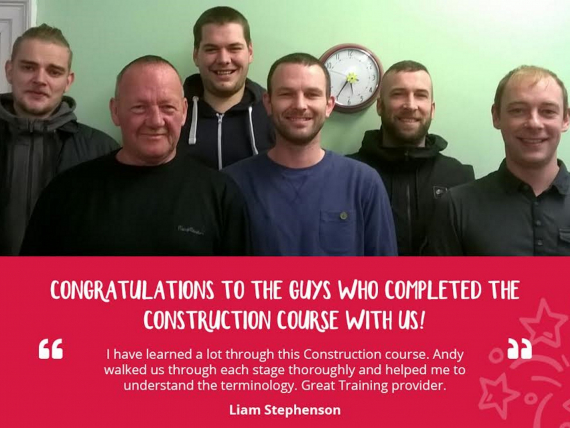 about us
VSS are the experts in providing Apprenticeships and Adult Learning courses, helping their clients learn, prosper and further their careers. VSS employ a huge range of skilled trainers, assessors and tutors across the UK, with the Head Office located in Bury. Their main aim is to ensure that every single one of their clients receives the best possible education, along with all the support and encouragement they may need.
For Businesses
VSS are committed to seeing the learning process right through, and will work closely with businesses to complete an Organisational Needs Analysis (ONA) to build a clear image of the development and training required. The ONA comes at no cost to the business, as this helps VSS to identify the best possible candidates for apprenticeship and also how they can provide the best training for the workplace.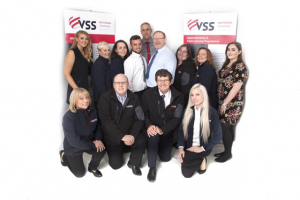 VSS work across a huge variety of sectors and industries, closely monitoring how things change and how the training solutions provided can be developed in order to continually improve.
Taking on an apprentice can bring about many benefits for a business, as it motivates the workforce, and over 80% of people are more likely to engage with a business if it employs apprentices!
VSS makes a promise to businesses which will ensure that they reap huge success from their experience of hiring an apprentice. This promise includes:
To ensure instructions received from VSS are clear, accurate and meet employer current needs and requirements.

To ensure employers understand the programme requirements for employees and that their associated business development manager / assessor is available to clarify anything they do not understand or need further clarification.

To ensure the information, advice and guidance which is issued provides sufficient information on the programme for employees and is accessible for ease of reference.

To ensure there are sufficient opportunities to feedback to business development managers and assessor where the information, advice and guidance provided is unclear or can be improved.

To ensure the employer is overall satisfied with the service.

To validate that the employer has no complaints about the service.
The National Apprenticeship Service also provides an incentive grant for employers, which can be up to £1,500, and employers can be eligible for this grant up to 5 times during the lifespan of the incentive.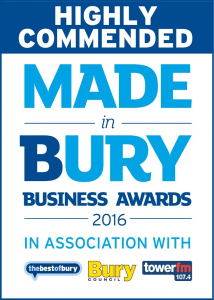 For Learners
VSS firmly believe that all learners have something of value to offer, and that everybody should be supported along their career path.
Apprenticeships are an excellent way of developing your skills whilst gaining a qualification. They can prepare you for working life in a way that University may not. Each apprenticeship lasts between 12 and 24 months, and employers are required to pay the Apprenticeship Minimum Wage of £3.30 per hour, although VSS encourage their businesses to pay slightly more, and the average pay can come to over £200 per week!
Your apprenticeship with VSS will give you exceptional on-site training and VSS will work hard to ensure that your experience with them is good enough for you to recommend it to a friend! As with their promise to employers, they also make a promise to learners to ensure that they achieve everything they set out to do:
To ensure learners understand and are fully prepared for their learning programme and have access to all information relating to the service.

To ensure the information learners receive is clear, accurate and meets individual requirements.

To ensure the information, advice and guidance is sufficient to meet the learners needs.

To ensure learners enjoy their learning programme.

To demonstrate an increased improvement in the learner's knowledge in the subject area throughout the programme.

To demonstrate an increased improvement in the learner's skills in the subject area throughout the programme.

To demonstrate an increased improvement in the learner's confidence in the subject area throughout the programme.

To demonstrate that the learner has enjoyed the learning journey and feels inspired to progress further.

To improve learner's perception of their employability in the wider labour market.
There are currently a wide range of apprenticeships available on the VSS website which cover a range of industries such as, Retail, Sales, Customer Service and Business Administration.
Getting back to work
VSS also offer a wide range of free vocational short courses for those over the age of 19 who require additional qualifications to get back into work. These courses cover everything from Construction and Health & Social Care to Maths and English skills, all designed to get you back into work.
Contact VSS
First Floor
Topley House
52 Wash Lane
Bury
Lancashire
BL9 6AS
Contact us

First Floor,
Topley House,
52 Wash Lane,
Bury,
Lancashire

BL9 6AS

Email us now

Visit our website

find us here

our videos

thebestof awards

Highly Commended in Town

Top 100 UK Business

Coaching and Training

accreditations


Made In Bury finalist