We pride ourselves on being a dynamic solicitors practice while providing a valuable service to our community in the Bury St Edmunds area.
 Rudling Wakelam Solicitors
a Bury St Edmunds full service law firm 
Family Law
All members of the department are members of Resolution.
Legal advice for:
Cohabitation agreements and disputes

Finance, property and pensions

Children's matters including residence and contact

Care proceedings, fostering and adoption
Business Law
Rudlings Wakelam provides specialist legal advice to businesses:
Employment Law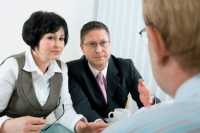 Rudlings Wakelam provides legal advice on all aspects of employment law.
Mental Health Law
Martin Evans represents appellants seeking to have their compulsory detention in hospital reviewed by an independent tribunal.
Civil Litigation
Rudlings Wakelam provides personal legal advice to a range of clients including those involved in personal injury claims and employers.
Probate Disputes
Matters upon which we provide legal advice include:
Disagreements between personal representatives and beneficiaries

Claims of disappointed beneficiaries, relatives and dependents

Removal of trustees and personal representatives
Conveyancing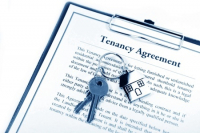 Rudlings Wakelam offers highly experienced residential conveyancers.
Other Legal Matters
This is not an exhaustive list, but as well as buying and selling a property, we can help you with:
Stringent timescales and "Contract Races"

Land Registration and HM Land Registry

Boundaries and Boundary Disputes
Agricultural Conveyancing 
Rudlings Wakelam provides legal advice in the following:
The ownership, management and maximisation of their estate and land assets

Buying and selling of rural and residential properties

The granting of leases and farm business tenancies

Easements for the benefit of agricultural properties

First registration of Title to Agricultural Land

Rights of way and access to land
Will Drafting
We have a century of legal experience drafting Wills.
All members of the Private Client department are knowledgeable in personal taxation and are able to incorporate tax planning into will drafting with the inclusion of trusts where appropriate.
Estate Planning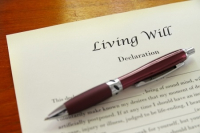 Rudlings Wakelam provides legal advice and assistance when planning for your future and the future financial security of your family.
We offer advice on Enduring Powers of Attorney and Court of Protection work.
Estate Administration
In administering estates, we act in a legal, sensitive and professional manner. We give advice on all aspects of estate administration. We obtain Grants of Probate and Letters of Administration depending on whether or not the deceased left a will.
Tax Planning
Rudlings Wakelam has extensive experience in planning for Inheritance Tax, Capital Gains Tax and Income Tax.
---
Rudlings Wakelam Solicitors
BRANDON: 01842 810300
THETFORD: 01842 754151
BURY ST EDMUNDS: 01284 755771
---