Zumba with Jo - Lets Go
At Richards Community Centre
Egmont Road
Hangleton
Hove
BN3 7FP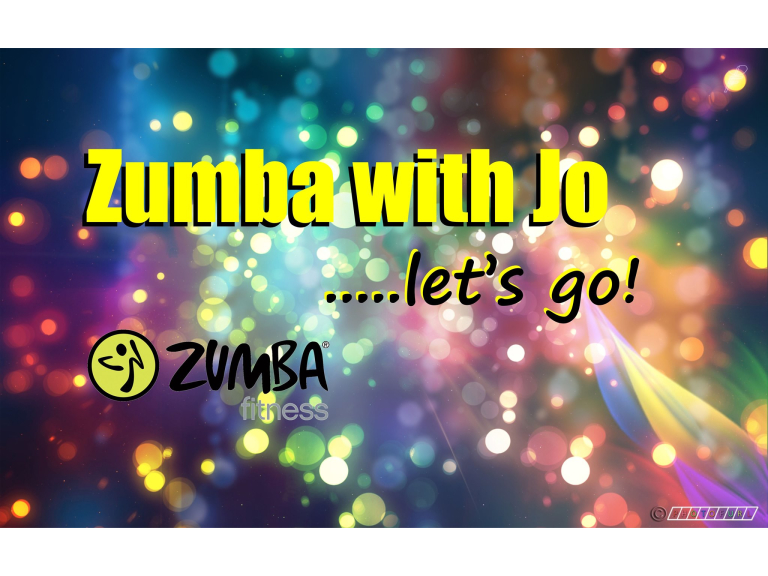 Come and join the craze! Party and exercise at the same time.
1 hour of Latin and International grooves.
Dance your way into weightloss and fitness with a friendly group.
Zumba with Jo is a great way to get some valuable 'me time' and enjoy the music.
Beginners are most welcome.
Future dates
Tuesday 18th August 7:00pm until 8:00pm
Tuesday 25th August 7:00pm until 8:00pm
Tuesday 1st September 7:00pm until 8:00pm
Tuesday 8th September 7:00pm until 8:00pm
Tuesday 15th September 7:00pm until 8:00pm
Tuesday 22nd September 7:00pm until 8:00pm
Tuesday 29th September 7:00pm until 8:00pm
Tuesday 6th October 7:00pm until 8:00pm
Tuesday 13th October 7:00pm until 8:00pm
Tuesday 20th October 7:00pm until 8:00pm
Tuesday 27th October 7:00pm until 8:00pm
Tuesday 3rd November 7:00pm until 8:00pm
Tuesday 10th November 7:00pm until 8:00pm
Tuesday 17th November 7:00pm until 8:00pm
Tuesday 24th November 7:00pm until 8:00pm
Tuesday 1st December 7:00pm until 8:00pm
Tuesday 8th December 7:00pm until 8:00pm
Tuesday 15th December 7:00pm until 8:00pm
Tuesday 22nd December 7:00pm until 8:00pm
Tuesday 29th December 7:00pm until 8:00pm
Tuesday 5th January 7:00pm until 8:00pm
Tuesday 12th January 7:00pm until 8:00pm
Tuesday 19th January 7:00pm until 8:00pm
Tuesday 26th January 7:00pm until 8:00pm
Tuesday 2nd February 7:00pm until 8:00pm
Tuesday 9th February 7:00pm until 8:00pm
Tuesday 16th February 7:00pm until 8:00pm
Tuesday 23rd February 7:00pm until 8:00pm
Tuesday 2nd March 7:00pm until 8:00pm
Tuesday 9th March 7:00pm until 8:00pm
Tuesday 16th March 7:00pm until 8:00pm
Tuesday 23rd March 7:00pm until 8:00pm
Tuesday 30th March 7:00pm until 8:00pm
Tuesday 6th April 7:00pm until 8:00pm
Tuesday 13th April 7:00pm until 8:00pm
Tuesday 20th April 7:00pm until 8:00pm
Tuesday 27th April 7:00pm until 8:00pm
Tuesday 4th May 7:00pm until 8:00pm
Tuesday 11th May 7:00pm until 8:00pm
Tuesday 18th May 7:00pm until 8:00pm
Tuesday 25th May 7:00pm until 8:00pm
Tuesday 1st June 7:00pm until 8:00pm
Tuesday 8th June 7:00pm until 8:00pm
Tuesday 15th June 7:00pm until 8:00pm
Tuesday 22nd June 7:00pm until 8:00pm
Tuesday 29th June 7:00pm until 8:00pm
Tuesday 6th July 7:00pm until 8:00pm
Tuesday 13th July 7:00pm until 8:00pm
Tuesday 20th July 7:00pm until 8:00pm
Tuesday 27th July 7:00pm until 8:00pm
Tuesday 3rd August 7:00pm until 8:00pm
Tuesday 10th August 7:00pm until 8:00pm