The Secret Comedy Club
Artista
42 Waterlo Street
Hove
BN31AY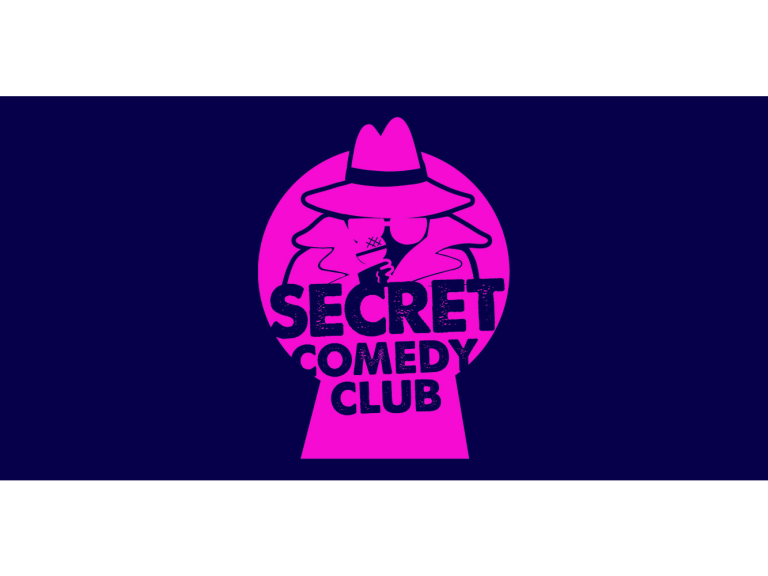 Expect top tier headliners from stage and TV and support from the best up and coming names on the UK comedy circuit.
Friendly and intimate comedy night at the gorgeous Artista Cafe & Gallery. As we like to keep it friendly and fun we run a no heckling policy at The Secret Comedy Club (this mean any hecklers will be politely asked to leave)*  Due to high demand we now run two shows on a Saturday
Expect top tier headliners from stage and TV and support from the best up and coming names on the UK comedy circuit. The format of the night is 1 to 3 opening acts, then a break, then 1 to 3 more shorts acts, another break then the headliner. (the number of acts in each section depends on how long they are doing) We have a new line up each week, a new headliner each week and a new MC each week so you are always getting something fresh! If you would like to know who is on you can check our website and click the who's on button: https://artistacafe.gallery/home/whats-on/comedy
Brighton & Hove's best small comedy club. We are the only independent comedy night in Brighton that now runs on every Tuesday, Wednesday, Friday & Saturday. So if you prefer a more intimate and friendly experience than going to a big comedy club this is the venue for you.
Remember, spaces are limited and we fill up quickly, so get here early and have a drink served up with panache by Alex, chat with old and new friends and hang out in this very cool new art space/comedy club. "It's a intimate, friendship-making and entertaining experience." You will be up close and personal (it IS cosy!) with funny folks from London and south coast at the most welcoming and friendly funny venue in Hove (actually). Welcome ....to the Secret Comedy Club! Shhhh.... 
Doors open at 5pm for the early show and 7:30pm for the late show. The shows start at 6pm and 8:30pm respectively so there's plenty of time to grab some food & drinks before the shows begin. Entry: £20 on the door - Advance discounted ticket sales online but if you choose to buy on the door (if we have any left) get here early to avoid disappointment as spaces are limited.  We usually only have tickets on the door if we are not sold out or if someone hasn't turned up to take their seat.
As this show is sold out regularly priority seating is given to ticket holders who arrive at least 20min before we start. If you arrive later than that and have a pre bought ticket we will still guarantee you a space but we cannot guarantee where you will be seated. Anyone arriving 5min or less before we start will only be let in if there are still seats available. No refunds for late arrivals. **
*No refunds on tickets for late arrivals or if you are asked to leave for heckling
**We would rather not have empty seats so we will resell the tickets if you are not here on within 10min after start time. 
Future dates
Saturday 23rd October 5:30pm until 11:00pm
Saturday 30th October 5:30pm until 11:00pm
Saturday 6th November 5:30pm until 11:00pm
Saturday 13th November 5:30pm until 11:00pm
Saturday 20th November 5:30pm until 11:00pm
Saturday 27th November 5:30pm until 11:00pm
Saturday 4th December 5:30pm until 11:00pm
Saturday 11th December 5:30pm until 11:00pm
Saturday 18th December 5:30pm until 11:00pm
Saturday 25th December 5:30pm until 11:00pm
Saturday 1st January 5:30pm until 11:00pm
Saturday 8th January 5:30pm until 11:00pm
Saturday 15th January 5:30pm until 11:00pm
Saturday 22nd January 5:30pm until 11:00pm
Saturday 29th January 5:30pm until 11:00pm
Saturday 5th February 5:30pm until 11:00pm
Saturday 12th February 5:30pm until 11:00pm