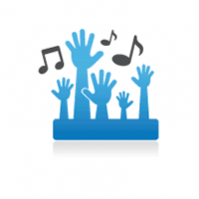 Requiem Royal - Brighton Consort, directed by James Dixon
Following their acclaimed concert last January, BRIGHTON CONSORT (Director James Dixon) will be presenting a programme entitled "REQUIEM ROYAL" on Saturday April 22nd in St George's Church, Kemptown (7.30pm).
The music will include the much loved Funeral Sentences by Henry Purcell, parts of which were performed at the funeral of Queen Mary in 1695.
The choir will also perform a Requiem from an earlier era, by the French composer Eustache du Caurroy (1549-1609). Du Caurroy's Requiem was used at the funeral of Henry IV of France following the latter's assassination in 1610. It was then performed at the Basilica of St Denis in Paris for the funerals of French kings for the next several centuries. For this concert the choir will be joined by Nick Houghton (chamber organ) and the Paul Nieman Brass Ensemble.
Tickets £14 (£12 concessions) from www.brightonconsort.org.uk or phone 01273 833746 or on the door.
*thebestof cannot be held responsible for any changes, amends or cancellations of an event
Contact us: 01273 833746

visit us

St George's Church, Kemptown, Brighton
BN2 1ED

find us on facebook