Carden Car Boot Sale
Carden Hill, Hollingbury, Nr. Asda, Brighton BN1 8LU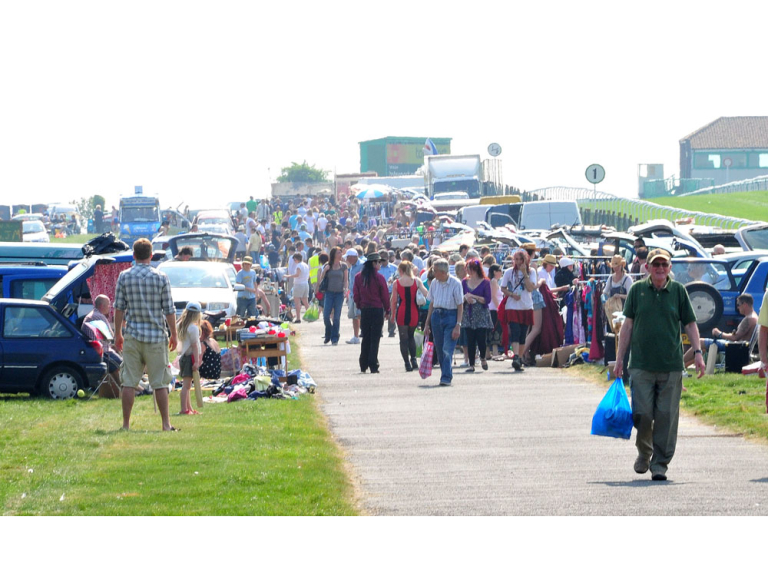 Welcome to the Carden Car Boot Sale in Brighton!
Where?
Carden Hill (Near Asda), Hollingbury, Brighton BN1 8LU
---
When?
Sundays only from April to October. 7am until noon.
---
Fee
FREE Admission. Car parking 50p.
All pitches £10, including vans and trailers.
---
General information
Pay on entry. NO NEED TO BOOK YOUR PITCH!

No dogs allowed.

All persons enter at own risk.

No Food Sellers.

Separate Disabled Parking Area.

Hot Foods Available and Ice cream van.

Fruit, Vegetable and Plant Stall.

Real Toilets Available.

Bouncy Castle.
Future dates
Sunday 6th August 7:00am until 12:00pm
Sunday 13th August 7:00am until 12:00pm
Sunday 20th August 7:00am until 12:00pm
Sunday 27th August 7:00am until 12:00pm
Sunday 3rd September 7:00am until 12:00pm
Sunday 10th September 7:00am until 12:00pm
Sunday 17th September 7:00am until 12:00pm
Sunday 24th September 7:00am until 12:00pm
Sunday 1st October 7:00am until 12:00pm
Sunday 8th October 7:00am until 12:00pm
Sunday 15th October 7:00am until 12:00pm
Sunday 22nd October 7:00am until 12:00pm
Sunday 29th October 7:00am until 12:00pm
Sunday 5th November 7:00am until 12:00pm
Sunday 12th November 7:00am until 12:00pm
Sunday 19th November 7:00am until 12:00pm
Sunday 26th November 7:00am until 12:00pm
Sunday 3rd December 7:00am until 12:00pm
Sunday 10th December 7:00am until 12:00pm
Sunday 17th December 7:00am until 12:00pm
Sunday 24th December 7:00am until 12:00pm
Sunday 31st December 7:00am until 12:00pm