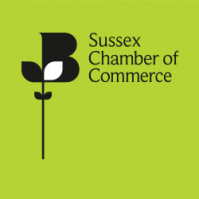 Join inspirational speakers and entrepreneurial geniuses at our Business Leaders Conference Wednesday 22nd March.
Following the success of our previous Business Leaders Conferences, we are pleased to announce our inspirational speakers for this conference will be:
Mandy Hickson
Marc Koska OBE
Janina Cooper
Mandy Hickson – Reach for the skies
Mandy fought hard to achieve her ambition to be a Royal Air Force pilot. She was only the second woman to fly a Tornado GR4, completing three tours of duty and 45 missions over Iraq. Today, Mandy shares the strategies, tactics and behaviours adopted for high stake missions for the benefit of today's business leaders.
Marc Koska OBE – A jab of inspiration
Marc is a highly successful businessman and social entrepreneur who has helped to save more than 14 million lives. Despite years of rejection, Marc persisted in developing his revolutionary disposable syringe, the iconic K-1 syringe, the world's first 'auto disable' syringe for the curative market. He was awarded an OBE for his 'Contribution to Global Healthcare'.
Janina Cooper – Making my vision a reality
Founder and Executive Director of the Base Skatepark. Janina will give an inspiring insight into how she created this not for profit community interest company. The Base is not only an amazing space for Skatepark users of all disciplines, but is also a hub of the local community, offering a wide range of opportunities.
To hear these inspiring and thought provoking presentations, book your place today.
If you are booking more than one place there are discounts available. 

http://www.sussexchamberofcommerce.co.uk/events/member-events/business-leaders-conference-march

Buffet lunch is included at this event, and there will be time available to network with the other delegates.
We are proud to annouce this event is being sponsored by: Basepoint Business Centres
*thebestof cannot be held responsible for any changes, amends or cancellations of an event
Contact us: 01444 259 259

visit us

Jury's Inn Brighton Waterfront
King's Road
Brighton
BN1 2GS

follow us

This is a live stream from Twitter - not the voice of thebestof!

find us on facebook