Brighton Marina Boot Market
Top Floor Brighton Marina Car Park Brighton BN2 5UF Sussex England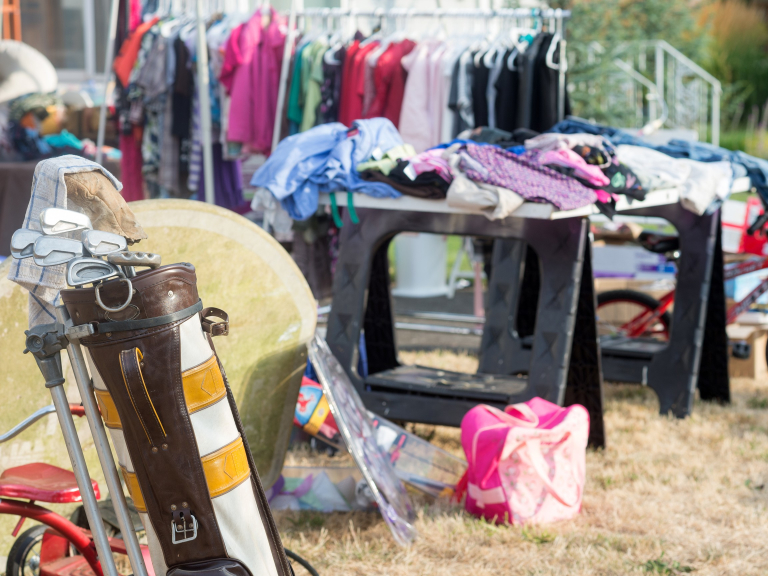 Welcome to Brighton's biggest weekly boot sale - Brighton Marina Boot Market!
Where?
Top Floor, Brighton Marina, Brighton, BN2 5UF
---
When?
Every Sunday from 6am until 2pm.
Sellers access from 5am - 7am.

---
Fee?
Bays £12 each payable on entry with cars and vans welcome.
Free entrance to buyers and have free car parking!
---
General information
Disabled Parking on Level 9 west.
Attended toilets.
---
Visit their website for more information:  http://www.brightonmarinagiantcarboot.co.uk/
Future dates
Sunday 28th January 6:00am until 2:00pm
Sunday 4th February 6:00am until 2:00pm
Sunday 11th February 6:00am until 2:00pm
Sunday 18th February 6:00am until 2:00pm
Sunday 25th February 6:00am until 2:00pm
Sunday 4th March 6:00am until 2:00pm
Sunday 11th March 6:00am until 2:00pm
Sunday 18th March 6:00am until 2:00pm
Sunday 25th March 6:00am until 2:00pm
Sunday 1st April 6:00am until 2:00pm
Sunday 8th April 6:00am until 2:00pm
Sunday 15th April 6:00am until 2:00pm
Sunday 22nd April 6:00am until 2:00pm
Sunday 29th April 6:00am until 2:00pm
Sunday 6th May 6:00am until 2:00pm
Sunday 13th May 6:00am until 2:00pm
Sunday 20th May 6:00am until 2:00pm
Sunday 27th May 6:00am until 2:00pm
Sunday 3rd June 6:00am until 2:00pm
Sunday 10th June 6:00am until 2:00pm
Sunday 17th June 6:00am until 2:00pm
Sunday 24th June 6:00am until 2:00pm
Sunday 1st July 6:00am until 2:00pm
Sunday 8th July 6:00am until 2:00pm
Sunday 15th July 6:00am until 2:00pm
Sunday 22nd July 6:00am until 2:00pm
Sunday 29th July 6:00am until 2:00pm
Sunday 5th August 6:00am until 2:00pm
Sunday 12th August 6:00am until 2:00pm
Sunday 19th August 6:00am until 2:00pm
Sunday 26th August 6:00am until 2:00pm
Sunday 2nd September 6:00am until 2:00pm
Sunday 9th September 6:00am until 2:00pm
Sunday 16th September 6:00am until 2:00pm
Sunday 23rd September 6:00am until 2:00pm
Sunday 30th September 6:00am until 2:00pm
Sunday 7th October 6:00am until 2:00pm
Sunday 14th October 6:00am until 2:00pm
Sunday 21st October 6:00am until 2:00pm
Sunday 28th October 6:00am until 2:00pm
Sunday 4th November 6:00am until 2:00pm
Sunday 11th November 6:00am until 2:00pm
Sunday 18th November 6:00am until 2:00pm
Sunday 25th November 6:00am until 2:00pm
Sunday 2nd December 6:00am until 2:00pm
Sunday 9th December 6:00am until 2:00pm
Sunday 16th December 6:00am until 2:00pm
Sunday 23rd December 6:00am until 2:00pm
Sunday 30th December 6:00am until 2:00pm