Hawk-eye Ltd, alarms, security, CCTV, Bridgend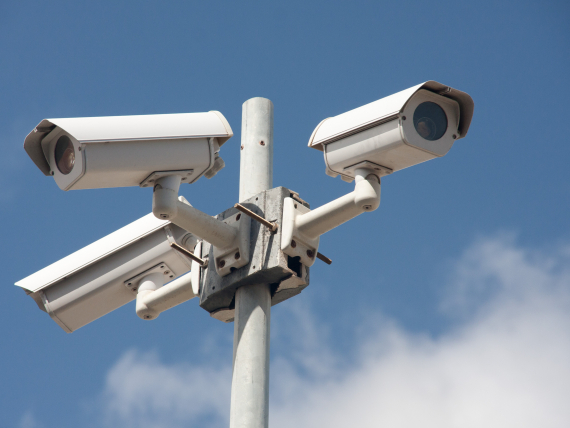 about us
Hawk-Eye Alarms and Security, Bridgend.
<?xml version="1.0"?>
Hawk-eye Ltd Security Systems Ltd Bridgend
Alarms and Security
Hawk-eye Ltd Security Systems Ltd is a highly recommended alarms and CCTV installation company providing an excellent level of service to homes and businesses throughout Bridgend and the wider South Wales area.
---
Hawk-eye Security Systems Ltd install, maintain and monitor a full range of alarms and CCTV to suit all budgets.
• Intruder alarms
• CCTV
• Access control
• Security lighting
• Electrical Installations

Why should I have an alarm fitted?

If you do not have a burglar alarm installed in your home or business premises, you are vulnerable to theft from intruders.

Properties with a fully functioning alarm system are far less likely to be burgled.

Installing an effective alarm system gives you the peace of mind of knowing that your unattended property is fully protected even when you are not there.

What sort of alarm should I choose?

Any alarm installed by Hawk-eye Ltd Security Systems Ltd will give you a good level of protection however, vulnerable people such as the elderly may appreciate the extra security provided by a fully monitored system which alerts the police when triggered.

Access control adds an additional level of security by allowing you to monitor the identify of your visitors without opening the door.

Alarms can be wired or wire-free. The installation of a modern wire-free alarm system causes the absolute minimum of disruption to your interior decor. Wire-free systems require only an electrical supply for the installation of the key pad and can therefore by installed very quickly.

CCTV can be tailored to suit all types of premises and needs - from homes to large businesses and CCTV systems can either be concealed or in view to act as a visual deterrent.


Besides giving you 24 hour protection, a grade 2 alarm system saves you money in the long term by reducing your home or business insurance costs.
Our systems
Hawk-eye Security Systems Ltd is an approved installer of Everest Alarms and Security Systems but also installs high quality alarms by the best manufacturers in the business:

• Menvier
• Scantronic
• Veritas.
All alarm systems installed by Hawk-eye Ltd conform to the EU standard and carry a full two year warranty
Servicing
Hawk-eye Ltd offer a range of servicing contracts which comply with the manufacturer's recommendations. A maintenance contract is the best way to ensure that your alarm system continues to function correctly. Talk to Mark about the range of maintenance contracts available throughout the Bridgend area..

For realistic advice about the best alarms and security systems for your needs, contact Mark of Hawk-eye Ltd for a free no-obligation quotation.

No hard sell, just honest advice from a trustworthy alarms and security installer. Reading some of Mark Hawkins testimonials will convince you that he is a thoroughly reliable tradesmen committed to delivering the highest level of service.

Bridgend (01656 645834)
Mobile: 07796 783705
---
When contacting Mark of Hawk-eye Ltd Alarms and Security, please mention The Best of Bridgend.

Mark is a highly recommended on The Best of Bridgend so if you would like to recommend him to others please leave him a review on The Best of Bridgend.
If you would like to recomend other quality businesses to the people of Bridgend, please leave a recommendation on this website.
Contact us

23 Church Bells Sound
Cefn Parc
Cefn Glas
Bridgend

CF31 4QH

Email us now

Visit our website

find us here

follow us

This is a live stream from Twitter - not the voice of thebestof!

find us on facebook

thebestof awards