Study Space at Westhoughton Library
Westhoughton Library
Library Street
Westhoughton
Bolton
BL5 3AT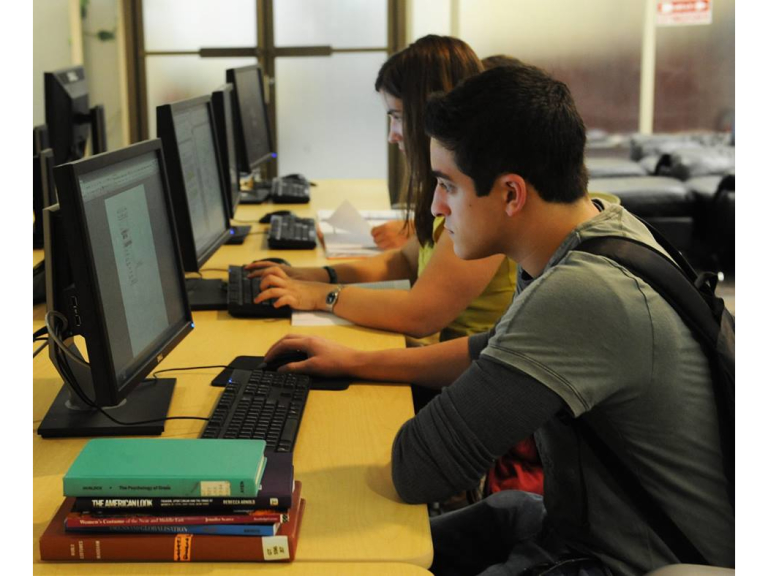 Are you looking for a friendly and safe place to study? Come along to Westhoughton Library
The study space at Westhoughton Library is a fantastic chance for young people to study or complete their homework.
The use of the computers and printers is free and you will also have access to books and reliable online sources.
These sessions take place every Tuesday and Thursday from 4pm-6pm
Suitable for children aged 11 and over.
Future dates
Thursday 29th June 4:00pm until 6:00pm
Tuesday 4th July 4:00pm until 6:00pm
Thursday 6th July 4:00pm until 6:00pm
Tuesday 11th July 4:00pm until 6:00pm
Thursday 13th July 4:00pm until 6:00pm
Tuesday 18th July 4:00pm until 6:00pm
Thursday 20th July 4:00pm until 6:00pm
Tuesday 25th July 4:00pm until 6:00pm
Thursday 27th July 4:00pm until 6:00pm
Tuesday 1st August 4:00pm until 6:00pm
Thursday 3rd August 4:00pm until 6:00pm
Tuesday 8th August 4:00pm until 6:00pm
Thursday 10th August 4:00pm until 6:00pm
Tuesday 15th August 4:00pm until 6:00pm
Thursday 17th August 4:00pm until 6:00pm
Tuesday 22nd August 4:00pm until 6:00pm
Thursday 24th August 4:00pm until 6:00pm
Tuesday 29th August 4:00pm until 6:00pm
Thursday 31st August 4:00pm until 6:00pm
Tuesday 5th September 4:00pm until 6:00pm
Thursday 7th September 4:00pm until 6:00pm
Tuesday 12th September 4:00pm until 6:00pm
Thursday 14th September 4:00pm until 6:00pm
Tuesday 19th September 4:00pm until 6:00pm
Thursday 21st September 4:00pm until 6:00pm
Tuesday 26th September 4:00pm until 6:00pm
Thursday 28th September 4:00pm until 6:00pm
Tuesday 3rd October 4:00pm until 6:00pm
Thursday 5th October 4:00pm until 6:00pm
Tuesday 10th October 4:00pm until 6:00pm
Thursday 12th October 4:00pm until 6:00pm
Tuesday 17th October 4:00pm until 6:00pm
Thursday 19th October 4:00pm until 6:00pm
Tuesday 24th October 4:00pm until 6:00pm
Thursday 26th October 4:00pm until 6:00pm
Tuesday 31st October 4:00pm until 6:00pm
Thursday 2nd November 4:00pm until 6:00pm
Tuesday 7th November 4:00pm until 6:00pm
Thursday 9th November 4:00pm until 6:00pm
Tuesday 14th November 4:00pm until 6:00pm
Thursday 16th November 4:00pm until 6:00pm
Tuesday 21st November 4:00pm until 6:00pm
Thursday 23rd November 4:00pm until 6:00pm
Tuesday 28th November 4:00pm until 6:00pm
Thursday 30th November 4:00pm until 6:00pm
Tuesday 5th December 4:00pm until 6:00pm
Thursday 7th December 4:00pm until 6:00pm
Tuesday 12th December 4:00pm until 6:00pm
Thursday 14th December 4:00pm until 6:00pm
Tuesday 19th December 4:00pm until 6:00pm
Thursday 21st December 4:00pm until 6:00pm
Tuesday 26th December 4:00pm until 6:00pm