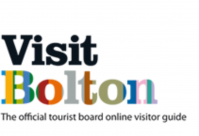 PIXMORE AVE ACTIVITIES (4-12s)
Tuesday 2nd May
3:45pm until 6:00pm See future dates
There's something for everybody after school, so why not go and join them at the Box!
They always have fun play activities including games, drama, arts & crafts, music and sport for all ages.
(plus some stuff they haven't even thought of yet!)
Why not come along and catch up with your mates at any of our fun filled sessions.
Contact 01204 332323 for more information
Future Dates
Tuesday 9th May
3:45pm until 6:00pm
Tuesday 16th May
3:45pm until 6:00pm
*thebestof cannot be held responsible for any changes, amends or cancellations of an event
Contact us:

visit us

PIXMORE AVE
HALL'ITH WOOD
BOLTON
BL1 8ST