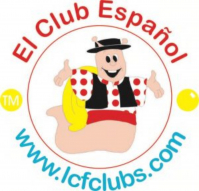 Fidgets Fun ... In Spanish
Wednesday 3rd May
2:00pm until 3:00pm See future dates
Parents! Looking for a fun activity for your child in half term? Come and join Gail at Fidgets for a special holiday fun Spanish session!
Have fun AND learn Spanish at the same time! 
Your children are invited to Fidgets during half term for a one hour session of playtime and learning Spanish. 
2pm for 2-4 yrs and 4pm for 5-9 yrs olds
For beginners or existing learners
Numbers are limited, so sign up ASAP on the Fidgets website. 
¡Adios! 
Future Dates
Wednesday 3rd May
4:00pm until 5:00pm
Wednesday 10th May
2:00pm until 3:00pm
Wednesday 10th May
4:00pm until 5:00pm
Wednesday 17th May
2:00pm until 3:00pm
Wednesday 17th May
4:00pm until 5:00pm
Wednesday 24th May
2:00pm until 3:00pm
Wednesday 24th May
4:00pm until 5:00pm
Wednesday 31st May
2:00pm until 3:00pm
Wednesday 31st May
4:00pm until 5:00pm
Wednesday 7th June
2:00pm until 3:00pm
Wednesday 7th June
4:00pm until 5:00pm
Wednesday 14th June
2:00pm until 3:00pm
Wednesday 14th June
4:00pm until 5:00pm
Wednesday 21st June
2:00pm until 3:00pm
Wednesday 21st June
4:00pm until 5:00pm
Wednesday 28th June
2:00pm until 3:00pm
Wednesday 28th June
4:00pm until 5:00pm
Wednesday 5th July
2:00pm until 3:00pm
Wednesday 5th July
4:00pm until 5:00pm
Wednesday 12th July
2:00pm until 3:00pm
Wednesday 12th July
4:00pm until 5:00pm
Wednesday 19th July
2:00pm until 3:00pm
Wednesday 19th July
4:00pm until 5:00pm
Wednesday 26th July
2:00pm until 3:00pm
Wednesday 26th July
4:00pm until 5:00pm
Wednesday 2nd August
2:00pm until 3:00pm
Wednesday 2nd August
4:00pm until 5:00pm
Wednesday 9th August
2:00pm until 3:00pm
Wednesday 9th August
4:00pm until 5:00pm
*thebestof cannot be held responsible for any changes, amends or cancellations of an event
Contact us: 01204 309998

visit us


Unit 3, Dunscar Business Park, Blackburn Road,

BL7 9PQ

find us on facebook