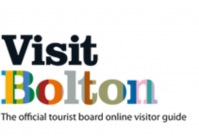 A new interactive, family exhibition is now open at Bolton Museum – with a tiny mouse as star of the show.
Leopold, the inquisitive mouse, has been designed by Chorlton illustrator Anna Violet and is the mascot for Animals and Us.
He will guide visitors through the exhibition, showing them how all animals, from insects to elephants, are an important part of our everyday lives.
Situated next to the Aquarium, the exhibition space will provide a temporary attraction while the museum's Egyptology gallery is undergoing a revamp.
Entrance to the exhibition is free and you can Tweet about your visit using the hashtag #animalsandus
Future Dates
Tuesday 2nd May
9:00am until 5:00pm
Wednesday 3rd May
9:00am until 5:00pm
Thursday 4th May
9:00am until 5:00pm
Friday 5th May
9:00am until 5:00pm
Saturday 6th May
9:00am until 5:00pm
Sunday 7th May
9:00am until 5:00pm
Monday 8th May
9:00am until 5:00pm
Tuesday 9th May
9:00am until 5:00pm
Wednesday 10th May
9:00am until 5:00pm
Thursday 11th May
9:00am until 5:00pm
Friday 12th May
9:00am until 5:00pm
Saturday 13th May
9:00am until 5:00pm
Sunday 14th May
9:00am until 5:00pm
Monday 15th May
9:00am until 5:00pm
Tuesday 16th May
9:00am until 5:00pm
Wednesday 17th May
9:00am until 5:00pm
Thursday 18th May
9:00am until 5:00pm
Friday 19th May
9:00am until 5:00pm
Saturday 20th May
9:00am until 5:00pm
Sunday 21st May
9:00am until 5:00pm
Monday 22nd May
9:00am until 5:00pm
*thebestof cannot be held responsible for any changes, amends or cancellations of an event
Contact us:

visit us

Bolton Central Library and Museum
Le Mans Crescent
Bolton
BL1 1SE