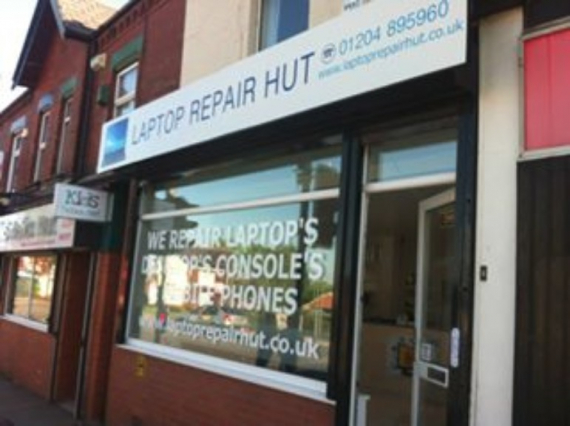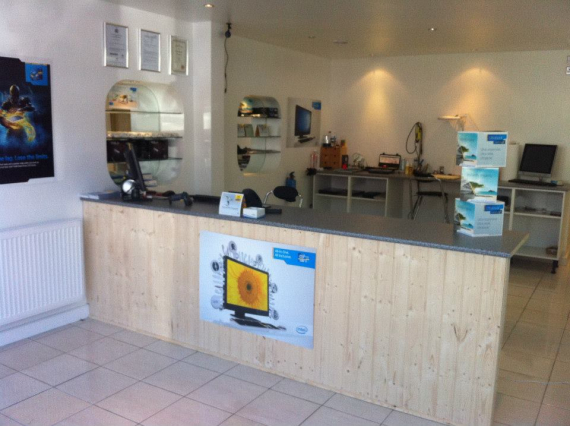 about us
Laptop Repair Hut are a business in Bolton who can fix laptops, desktops, mobile phones and tablet computers. They have expert knowledge and skills to be able to carry out repairs for you.
"Whatever the fault, Laptop Repair Hut can fix it!"
---
About
Laptop Repair Hut are conveniently located on Chorley Old Road in Bolton. They can repair all makes and models of laptops, computers, mobile phones and tablet computer such as
Dell
Apple
HP
Compaq
Sony
Gateway
Sharp
Toshiba
And many more!
Even if it looks to you that your laptop or computer looks un-fixable, Laptop Repair Hut can help. They can strip them down to the component level and repair rather than replace, saving you money!
---
Services
Laptop Repair Hut can provide a huge range of services, these include:
Remote Support – They can remote on to your laptop or PC and can fix complex issues as well as virus problems. They can troubleshoot and find the problems quickly and easily.
Laptop and PC Motherboard Repair – They are specialists in laptop repair, they can fix everything from a small power connection port and keyboard/mouse faults, to a full motherboard repair!
DC Jack / Charger Socket Repair – Power supply issues are one of the most common problems with laptops, but Laptop Repair Hut can easily fix these for you
LCD / LED Screen Replacements – Have you accidently placed a heavy object on top of your laptop and damaged the screen? Don't worry Laptop Repair Hut can help, and they have a no fix, no fee policy!
Virus & Spyware Removal – Viruses on your laptop or PC are one of the most frustrating things that can slow your computer down, Laptop Repair Hut offers a cost effective service to remove viruses and spyware from your laptop or PC.
For a free quote, just get in touch with Laptop Repair Hut and they will get back to you!
---
Opening Hours
Laptop Repair Hut are open the following hours:
Monday – Friday from 10:00am-5:00pm
---
Contact Details
361 Chorley Old Road
Bolton
BL1 6AH
01204 895960
Contact us

361 Chorley Old Road
Bolton

BL1 6AH

Email us now

Visit our website

find us on facebook

follow us

This is a live stream from Twitter - not the voice of thebestof!