16-18 Banbury Road
Bicester
Oxfordshire
OX26 2HJ
Bicester Ford, family-run Ford dealership with over 2 decades of history, operating in Buckingham and Bicester.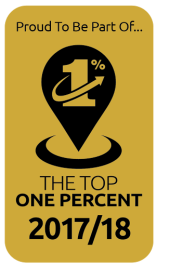 Family owned and run, Bicester Ford is a specialized car dealership with over 2 decades of history.
Founded back in 1996, Bicester Ford is run by Ian Redding who himself has over 30 years of experience in car dealership niche.
Apart from being the official dealership for Ford for both new and used cars, Ian's Bicester Ford also provides services such as repair, car servicing, MOT, bodywork repair, and classic car refurbishment.
Thanks to the many years of successful business, the team are well aware that buying a car, being a used or a new one, is not an easy decision to make. That's why they have incorporated a consulting approach that enables each seller to create a tailor-made offer for each potential client according to their needs, expectations, and possibilities. They are known to be trustworthy, friendly, and not prone to pressuring customers into making abrupt decisions.
"I am truly impressed with the professionalism and empathy of your service team. They are a superb team and I recommend everyone to try Buckingham Ford out for hassle-free, credible, honest service. Many thanks for your help." - Is just one of the 5 Star reviews they have on their official Facebook page.
Apart from providing first-hand exceptional shopping experience, Ian's team also strives to keep the price range that is suitable to the possibilities of their customers. In that way, they also fight the common myth that franchised dealerships are often more expensive than the small independent sellers.
If you are from Buckingham or Bicester, and you want to get in touch with someone on the Buckingham Ford team, you can do that by visiting their websites Buckinghamford.co.uk or Bicesterford.co.uk