Motivate HR Ltd specialise in HR Consultancy in Basingstoke. Helping employers of small and medium sized businesses, and all employees, Motivate HR offer advice relating to performance, rewards, policies, procedures, processes, training and more.
Motivate HR Ltd
HR Consultancy in Basingstoke 
Helping employers and employees
Established in 2016, Motivate HR Ltd is owned by Rachel Gilbert (Chartered MCIPD), a fully qualified HR professional with over 20 years' experience in the industry.
Providing a wide range of specialist HR, business support services and practical solutions to small and medium sized businesses, Motivate HR Ltd tailor their service to meet your needs.
If you require HR services from a company you can trust, call today to discuss your requirements.
HR Services for Businesses
Working closely with you to understand your business, Rachel Gilbert will listen to your needs before offering practical, sensible advice.  Aiming to improve employee engagement, increase motivation, resolve communication issues and ineffective processes, she specialises in the following: 
Company culture, values and morale
Company Change Programmes
Employee Engagement and Behaviours
Employee Motivation and Morale
Management Coaching and Training
Performance Management
Reward and Recognition
Career Paths
Redundancy Management
TUPE Process
Organisational Structure and Job Design
Employee Relations
Informal Dispute Resolution and Mediation
Developing HR Policy and Process
HR Remodelling service – for larger companies
Charities division – free advice for charities
Whatever problems you have in your business, Motivate HR Ltd can help.
HR Advice for Employees
If you are an employee with a work-related problem, Motivate HR Ltd can offer you professional, confidential and impartial advice.  Helping you understand your rights as an employee, the HR Consultants will make sure you handle the problem with confidence.
Why Choose Motivate HR?
It's simple ….
They have HR skills and experience as well as knowledge and qualifications.
They can get to the root of the problem using their analytical skills, sensitivity and perception.
They are friendly, down to earth and approachable.
They can make recommendations and help you implement any changes.
The advice they offer is trustworthy and impartial.
If you need help with HR, you should contact the Human Resource Consultants at Motivate HR Ltd today.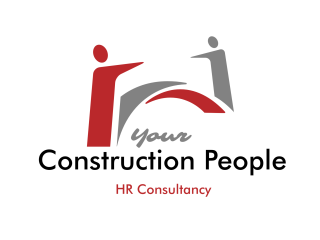 Motivate HR now offer specialist advice for businesses in the construction industry with Your Construction People