Tyre Checks for Your Vehicle
14th June 2016
... Comments
---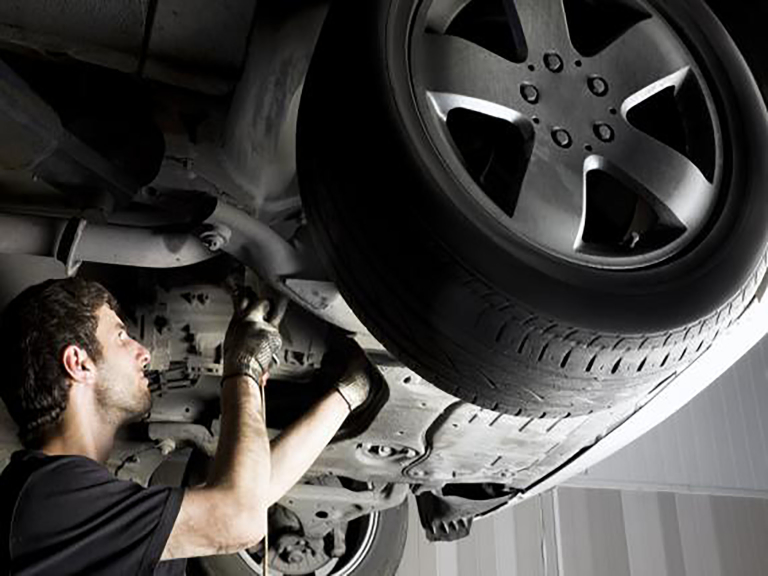 The majority of people do not check their tyres regularly, although it is recommended that you should check the condition of your tyres on a fortnightly basis.
As you can imagine, the tyres of your car are extremely important which is why they should regularly be checked. It is important to know that when driving with illegal tyres, you are not insured. If you are involved in any form of car accident with illegal tyres you will undoubtedly find yourself spending a lot of money on repairs and fines – ensure your tyres are not below tread depth lower than 1.6mm!
Not only will you be at risk with no insurance, but most importantly your safety is at risk.  Low tyre depth can reduce the effectiveness of your vehicle in terms of braking, steering and acceleration all of which are essential in staying safe when driving. So, what should you focus on when checking your tyres?
Tyre pressures
It is difficult to actually tell whether your tyre is flat or under inflated, to ensure that your tyres are actually inflated to the correct pressure you should check them at least once a fortnight. If you are unsure of the correct tyre pressure for your vehicle, then your vehicle manual will have all the details that you need.
 Keep in mind that you should only check your tyre pressure when the tyres of your vehicle are cold.
Wheel alignment
When driving you will find it hard to tell whether your wheels and axles are correctly aligned. If your vehicles suspension is incorrect, handling and safety of your vehicle may be compromised. If you have noticed uneven wear on your tyres or have come into contact with a solid object such as a kerb you should have your tyres checked by specialists at Russell Automotive to ensure your safety and vehicles road handling.
Tyre wear and depth
As you have already been made aware, you MUST ensure you tyres are above the legal tread depth of 1.6mm. If your tyres are close to being worn out, you should contact Russell Automotive who can replace your tyres with the correct tyre of the best quality. Tyres with a good grip will guarantee maximum traction and grip when driving.
If you're in need of replacement tyres in Buckingham or would like your tyres checked by specialists, then contact Russell Automotive today today.