Osteopathy not just for back pain
11th April 2013
... Comments
---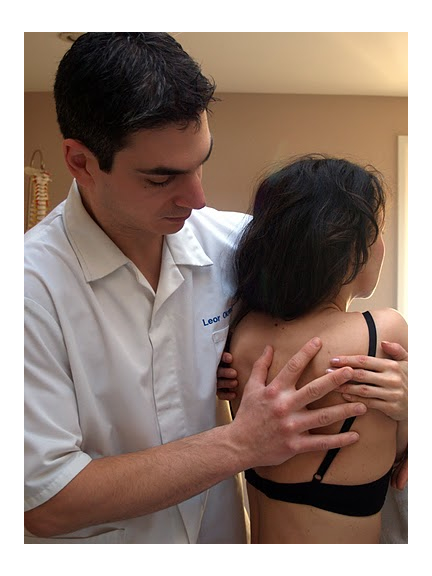 "Osteopathy, that's backs isn't it?" A phrase I hear all too often as an osteopath. Leor Okrent from the Finchley Osteopathy Clinic uncovers the mysteries of osteopathy. 
It's not surprising that we are best known as back specialists as we spend a lot of our time treating these conditions and are very effective in this area.
At my clinic, The Finchley Osteopathy Clinic in Finchley Central, I would estimate that up to 80% of my patients come to see me with back problems. Patients often discover that I treat other conditions only after visiting my clinic for back pain, or being recommended by a friend or family member who had treatment for back pain.
The skills and expertise we have as osteopaths enable us to treat a wide variety of musculoskeletal conditions. The stand-out feature of osteopathy is that we look at each condition presented to us within the context of you as a whole person (holistically).
We understand how different areas of the body impact each other and we aim to locate the underlying source of the problem.
Often this will involve discussing lifestyle and work issues and suggesting appropriate changes.
Here is a list of the more common conditions that I treat apart from back pain:
Sports and Repetitive strain injuries (RSI)

General aches and pain during and after pregnancy

Sciatica

Posture and stress related pain

Headaches and migraine prevention

Tennis and golfers elbow

Easing arthritic pain
At the Finchley Osteopathy Clinic I can help you with these conditions and more.
You are welcome to call and discuss your symptoms and whether osteopathy would be suitable for you.
For more information call 07985 923 047 / 0333 055 0015 or visit www.finchleyosteopathy.com