Jane Russell honoured in the UK's first ever Power Part Time list
Trailblazing Jane Russell, from Russell Automotive Centre, has been named in the UK's first ever Power Part Time list – a prestigious list of 50 of the most senior level part time workers in the UK.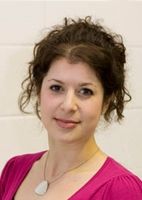 The UK's first ever Power Part Time Top 50 list is being unveiled in a bid to debunk the myth that only low skilled, low paid jobs can work on a part time basis.
The list has been put together by Timewise Jobs, the UK's first specialist jobsite for professional part time roles, with the support of Ernst & Young.
Jane Russell, the sole representative of the automotive industry in the Top 50, works 3 days a week, choosing to do so because of a better work/life balance.
Jane runs Russell Automotive Centre, London's Leading Audi, Volkswagen, Seat, Skoda and Bentley specialist in NW London, with her husband and business partner Steve. 
Whilst Steve takes care of all the technical side of the national award winning garage; Jane runs the company side of things dealing with all aspects of operations and business development.
In 2010 Jane was a finalist for the London Business Awards for Entrepreneur of the Year Award and the business has won two business awards plus they are five times national winner of the Best Audi Independent Service Provider.
Russell Automotive Centre has a number of part time roles that are outsourced. Jane Russell says;
"We find working with professional part timers means you can get the best Finance Director, bookkeeper and marketing consultant without compromise.  It works so well for our needs that we hope to be able to offer more part time positions in the future."
Timewise Jobs issued a nationwide call to action in June, asking the public to nominate people inspirational individuals they knew, who would be open about their working hours.
After hearing from hundreds of people, the judges ranked a list of 50 deemed to be the most outstanding. The judges were:
Karen Mattison MBE, founder of Timewise Jobs

Steve Varley, Ernst & Young, managing partner for the UK and Ireland

Emma De Vita, Management Today magazine, Features Editor,

Lynn Rattigan, Ernst & Young, Deputy Chief Operating Officer (who works 4 days/wk herself, due to having two three-year-old twins)
Jane says:
"I'm honoured to have been included in the Timewise Jobs Power Part Time list.  I hope that, it will encourage others to know they too can  fit work with other major commitments in life."
Timewise Jobs' founder and judge Karen Mattison MBE, who led the initiative from the start says:
"Jane is a true Power Part Timer –  a leader who enjoys unparalleled success, and who does it all in less than 5 days a week. People such as Jane are helping to pave the way for others in the automotive industry who want to continue their stellar careers, on a part time or flexible basis."
See Jane here on the Power Part Time Top 50 list.