San Carlo are amongst most loved in Banbury
29th March 2010
... Comments
---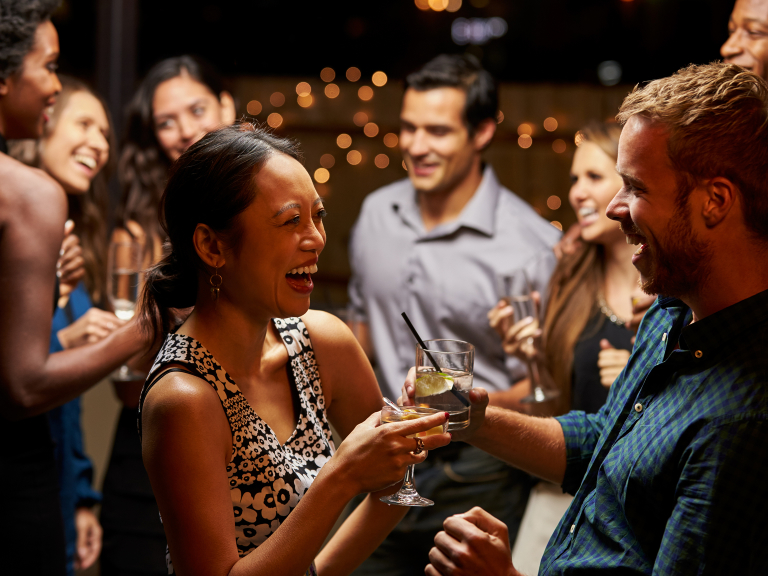 "Who do you love the most, Banbury?" we asked during our 14 Days of Love campaign during the first part of February leading up to Valentines Day.
We asked because we know that all the hardworking businesses in Banbury often go for days, or even weeks at a time without a bit of lovin'.
San Carlo, the trendy and absolutely delicious Italian Restaurant and Pizzeria, located at the top of Parsons Street are in the top five. Actually, they got into a very respectable second place infact!
So, we visited the nice people at the restaurant to hand over a very special award to mark this brilliant achievement. Pictured receiving they award, right to left, are Vito (his dough is what makes your pizza so delicious), Edy (San Carlo is his baby), and Gaetano (he welcomes you to the restaurant, finds you the perfect table, and brings food to your table) - oh, and me! That is not forgetting the rest of the staff there, including Nadia.
Here's what you said about San Carlo:
"Tasty food, good selection of pizzas, good artichokes, and very helpful waiters"
"Always friendly, professional service, been coming here for years. We are long term customers and friends"
"The food is always excellent. The staff are always very friendly and accommodating. I think it is the best restaurant in Banbury, with a good atmosphere"
Hungry yet?...