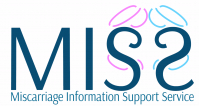 Miscarriage Information Support Session
Thursday 27th April
7:00pm until 8:30pm See future dates
Have you or someone close suffered a miscarriage in the past or recently?
Monthly support sessions held in Danestone Community, Aberdeen. 
Provide information and advice from local speakers such as health professionals, mindfulness, counselling on miscarriage. Followed by an activity to get involved with by a local business. These activities can range from making cakes to painting and making cards. As well as this you also get a hot drink and cake. 
All free of charge, confidential and informal. 
You do not need to talk about your experience or what happened. Listen to local speakers, get involved with an activity and enjoy a hot drink and cake. 
Get in touch to book your place. 
Future Dates
Thursday 25th May
7:00pm until 8:30pm
Thursday 29th June
7:00pm until 8:30pm
Thursday 27th July
7:00pm until 8:30pm
Thursday 31st August
7:00pm until 8:30pm
Thursday 28th September
7:00pm until 8:30pm
Thursday 26th October
7:00pm until 8:30pm
Thursday 30th November
7:00pm until 8:30pm
Thursday 28th December
7:00pm until 8:30pm
Thursday 25th January
7:00pm until 8:30pm
Thursday 29th March
7:00pm until 8:30pm
*thebestof cannot be held responsible for any changes, amends or cancellations of an event
Contact us: 07702464874

visit us

Danestone Community Centre
Fairview Street
Bridge of Don
Aberdeen
AB22 8ZP

useful downloads

find us on facebook