Good customer service - and do you complain if you don't receive it?
4th May 2015
Author: Harry and Susan C
Comments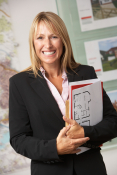 When you walk into a business, be it a shop, restaurant or garage, do you want to be welcomed?  This may sound like a silly question, but I have had many experiences of a complete lack of any acknowledgement that I exist!
I don't think that I am particularly ugly and I shave and shower every morning, so I see no reason why, as a potential customer, I should not be welcomed with open arms.
There is an old Chinese saying that 'Man who doesn't smile should not open shop.' This is so true. How many times have you walked into a business, not received any acknowledgment, let alone a smile, and been tempted to walk out? Sadly this is happens all too often. Sadly, too few people make their displeasure known to the owner of the business.
At The Best of Aberdeen we support good local recommended businesses and we would like to hear from you if you have received either a good or bad customer experience. You can email us at aberdeen@thebestof.co.uk  - we would love to hear from you.
We want to do our part in praising good service, but also highlighting the bad - and letting the business know so that they can improve.
You can also include your experiences with public services. 
We look forward from hearing from you.