Haggis Neep and Tattie Cocktail on STV from Eat on the Green
24th January 2011
... Comments
---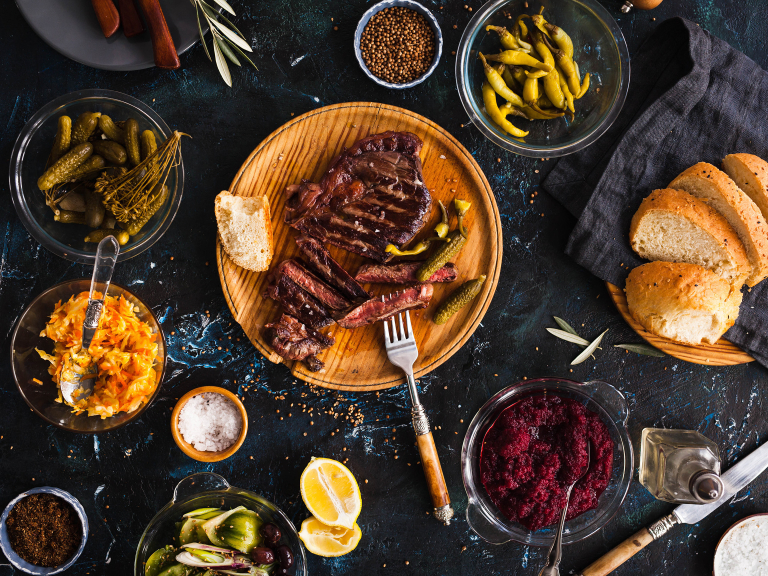 Tune in Tuesday 25 January to Daybreak on STV - the Daybreak news bulletins are on at 6.10 am, 7.10 am and 8.10 am when Craig from Eat on the Green will tell you about his latest his latest creation - A Haggis, Neep and Tattie Cocktail! 
In honour of Robert Burns Day, Craig and Martin (restaurant manager) have been working together to create this unusual drink, which believe it or not, is quite delicious!  If you don't believe them, try it yourself at home or go in and have Martin shake one up for you!
Haggis, Neep & Tattie Cocktail Recipe
Ingredients:
1 shot Vodka (Made fae tatties!)
1 Teaspoon Neep puree
2 shots Full cream milk
Dash cream
1 shot Drambuie (for that Scottish twist)
Hint of ground black pepper
1 Crispy Haggis Ball to garnish
Method:
Shake the above ingredients over ice and strain into a bonny glass and serve with a ball of crispy haggis!
For those of you who are going to their Burns Supper on the 25th, Lindsay, Craig and the team look forward to seeing you there.